Поздравляем Вас с Рождеством и Новым годом!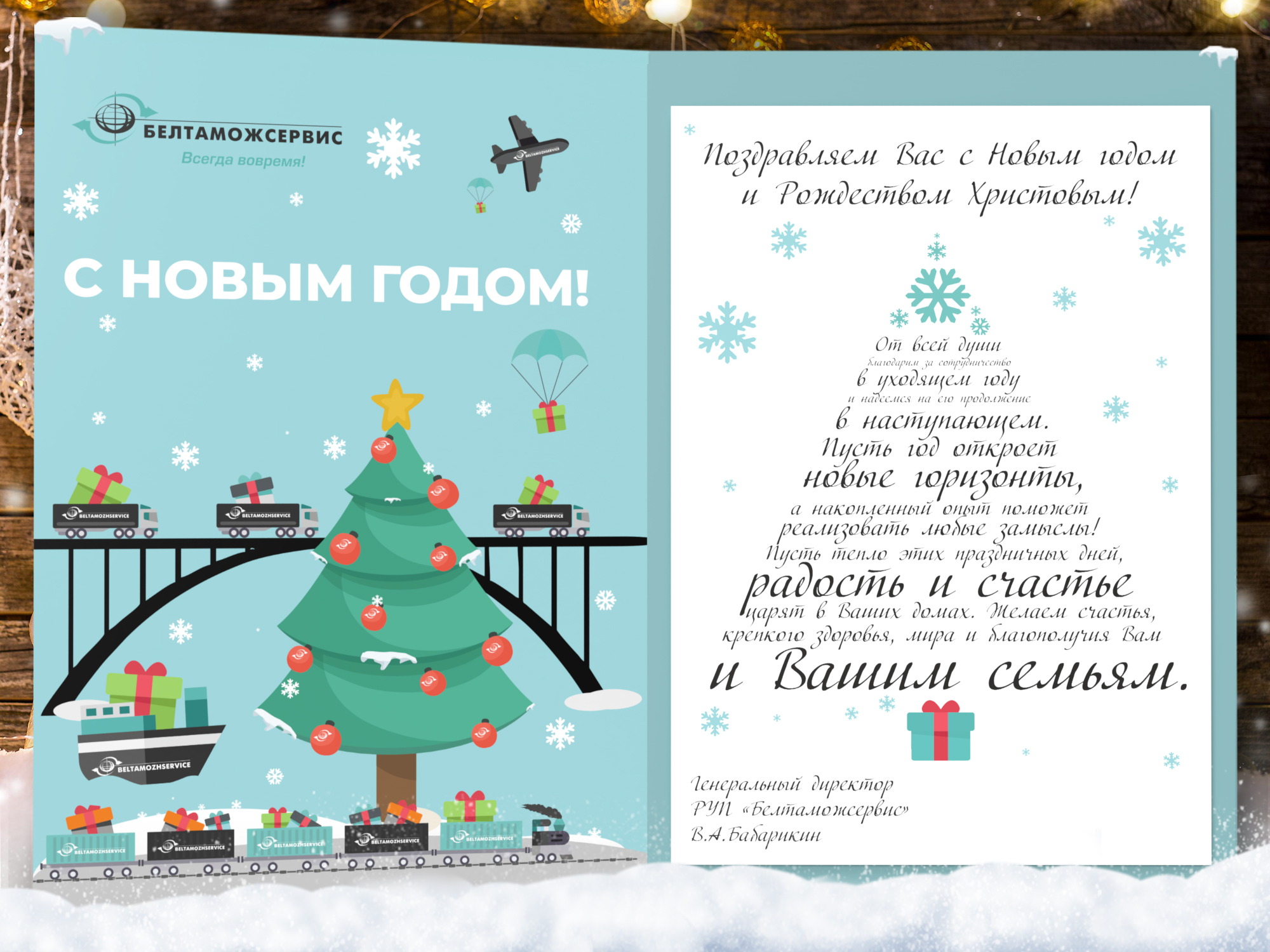 От всей души благодарим за сотрудничество в уходящем году и надеемся на его продолжение в наступающем.
Пусть год откроет новые горизонты, а накопленный опыт поможет реализовать любые замыслы!
Пусть тепло этих праздничных дней, радость и счастье царят в Ваших домах.
Желаем счастья, крепкого здоровья, мира и благополучия Вам и Вашим семьям.
С уважением, Вадим Бабарикин
Прыміце сардэчныя віншаванні з Калядамі і Новым годам!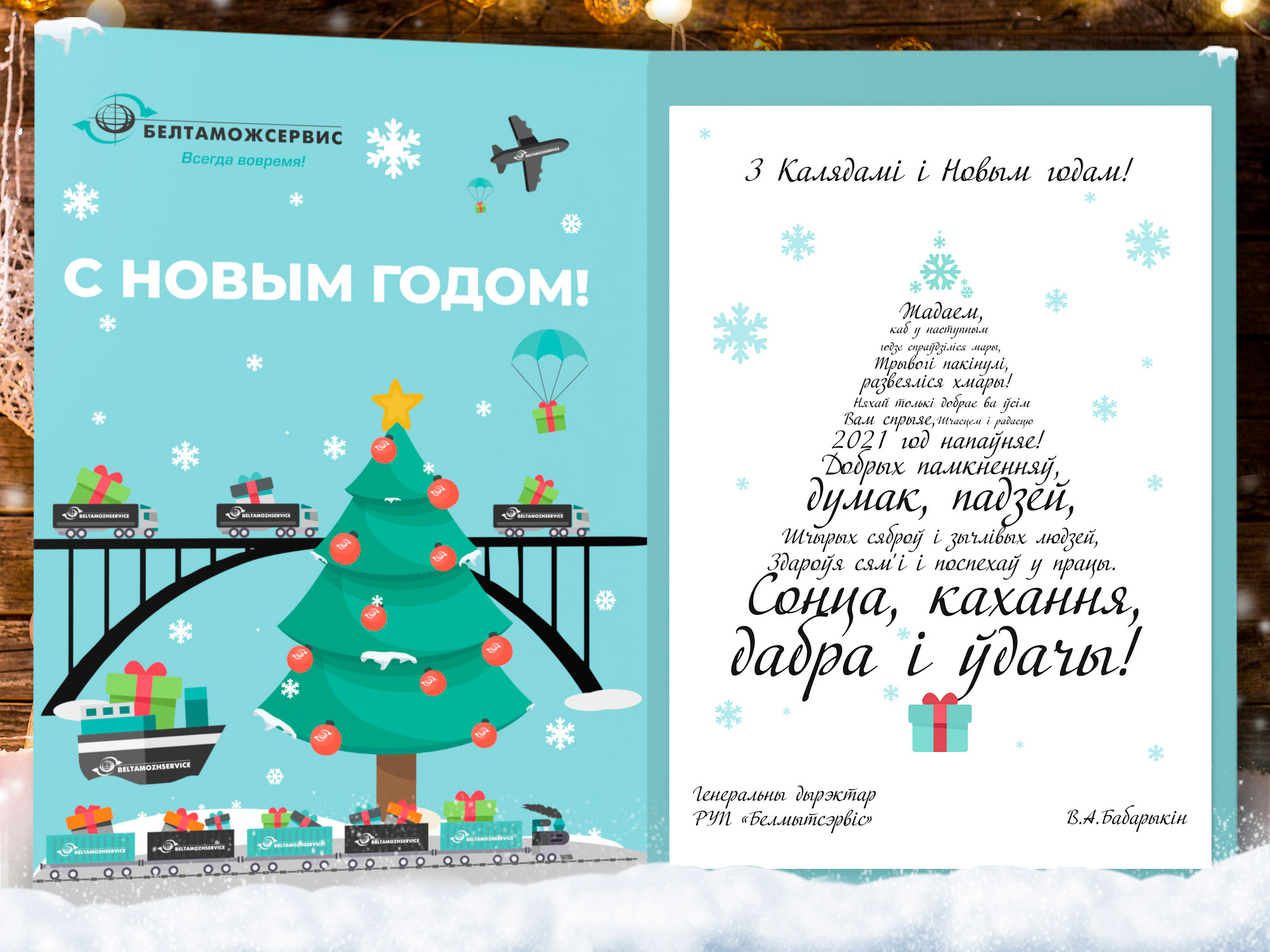 Жадаем, каб у наступным годзе спраўдзіліся мары,
Трывогі пакінулі, развеяліся хмары!
Няхай толькі добрае ва ўсім Вам спрыяе,
Шчасцем і радасцю 2021 год напаўняе!
Добрых памкненняў, думак, падзей,
Шчырых сяброў і зычлівых людзей,
Здароўя сям'і і поспехаў у працы.
Сонца, кахання, дабра і ўдачы!
З павагай, Вадзім Бабарыкін
We sincerely wish you a Merry Christmas and Happy New Year!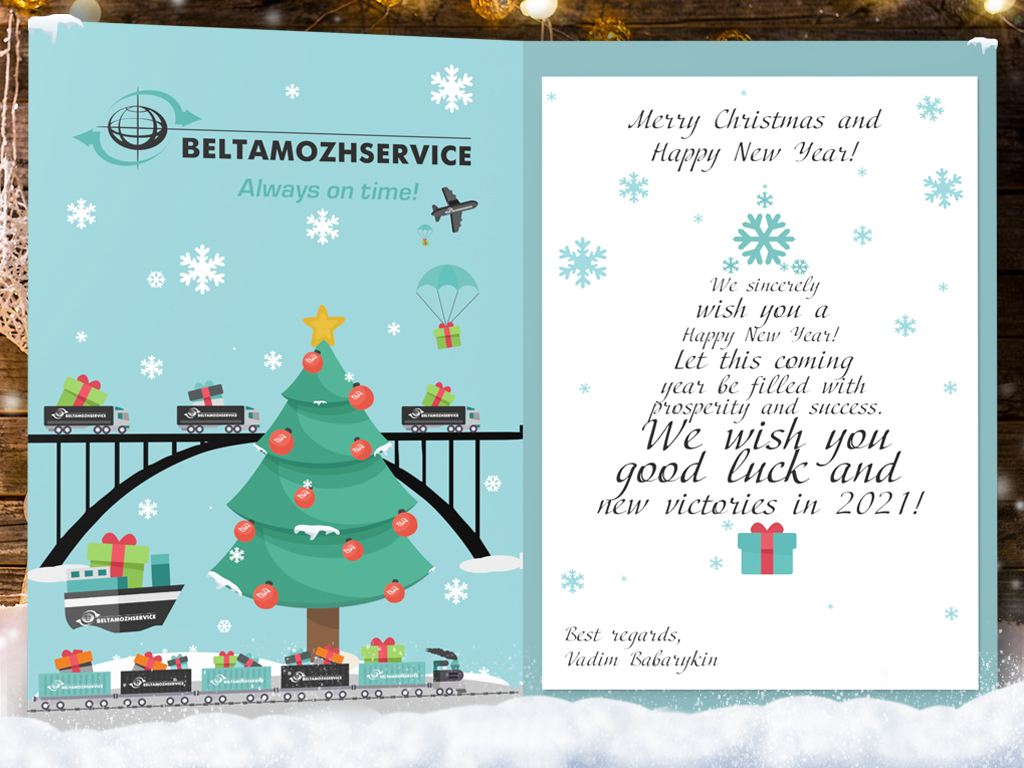 Let this coming year be filled with prosperity and success.
We wish you good luck and new victories in 2021!
Sincerely, Vadim Babarykin