Place: the venue at the Summer Amphitheater Conference Pavilion 17a.
Networking time: 12.00-13.00.
Beltamozhservice is a reliable link in the EAEU transport and logistics system, an industry leader, a national logistics operator and a 4PL provider of the Republic of Belarus. The company has repeatedly been recognized as the winner of republican contests: "Bison of the Economy", "Best Exporter", business awards "Leader of the Year" and "Manager of the Year".
Beltamozhservice, providing turnkey logistics services, has the status of a customs representative, a customs carrier and an authorized economic operator, an exchange and trade broker, an agent of the Belarusian Chamber of Commerce and Industry and air carriers. The company is among the top freight forwarders and cargo carriers, has a well-developed multifunctional transport and logistics infrastructure, and is a developer of integrated IT solutions for business.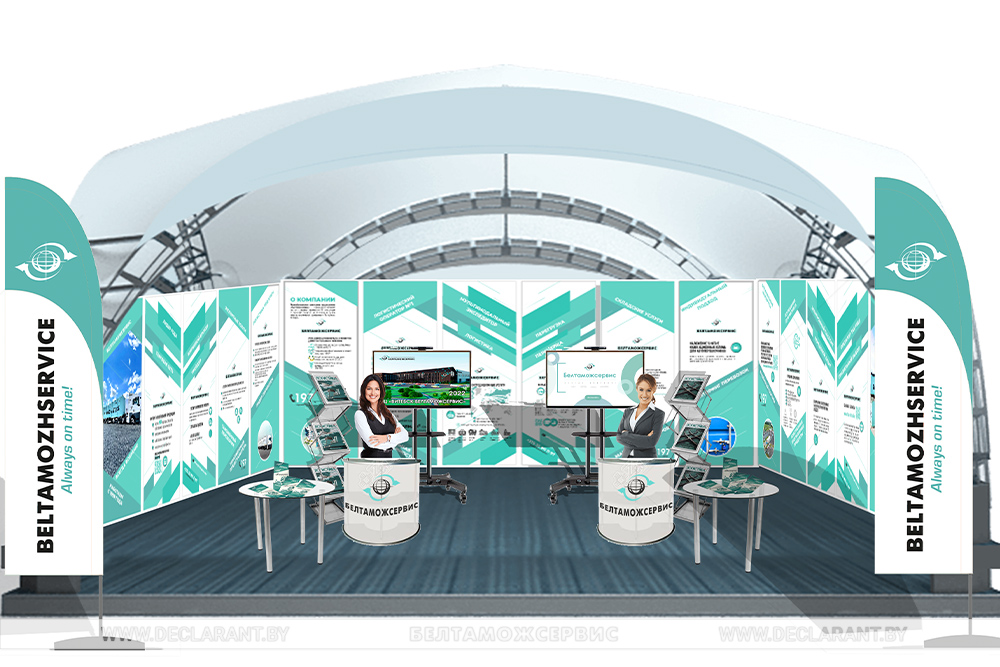 Beltamozhservice will present at the forum:
- development of the transport and logistics infrastructure of the Vitebsk region (transport and logistics center "Vitebsk-Beltamozhservice", development of infrastructure along the largest transport and logistics corridors, ensuring unhindered passage of goods and transport flow through the territory of the country);
- organization of recoupling/reloading, which, in combination with services for processing transit declarations, providing guarantees for the transit of goods, organizing transportation through the territory of the EAEU and other related services, Beltamozhservice provides in specially designated places near the border with the European Union;
- the system of work on applying and tracking the navigation seal and the monitoring program;
- the company's own IT developments, which can be used on the territory of the EAEU countries, to automate logistics management processes, to monitor the status and location of transit cargo, as well as a software product for organizing the operation of waiting areas for vehicles at border checkpoints.
The representative of Beltamozhservice will be a speaker at the international conferences "Innovative import substitution – a step towards cooperation" and "Achieving the goals of sustainable development of the region by building international, regional and other partnerships".
Beltamozhservice will present complex services traditional for the enterprise: transport and logistics, customs, guarantee services, warehouse, service, software and software products at the forum. The stand of Beltamozhservice will also feature a popular service for marking goods with identification means, a service for applying/removing navigation devices (seals) and monitoring information about sealing objects, services for the storage of medicines, including those requiring special temperature conditions, services of an air and stockbroker, a trader on the territory of the EAEU and Asia.
Representatives of Beltamozhservice will hold a number of meetings and B2B negotiations with potential partners and customers, also a new edition in the field of logistics – B2B magazine will be presentedЛогистика.ВУ ".
According to the materials of the press service of "Beltamozhservice".