On July 31, 2020, Beltamozhservice RUE summed up the results of the half-year work. At the meeting of the balance commission of RUE "Beltamozhservice", which took place in the central office of the Enterprise, the results of the financial and economic activities of the Enterprise and branches in all areas of work for six months of 2020 were considered, as well as tasks for the next period of work were identified. < / p>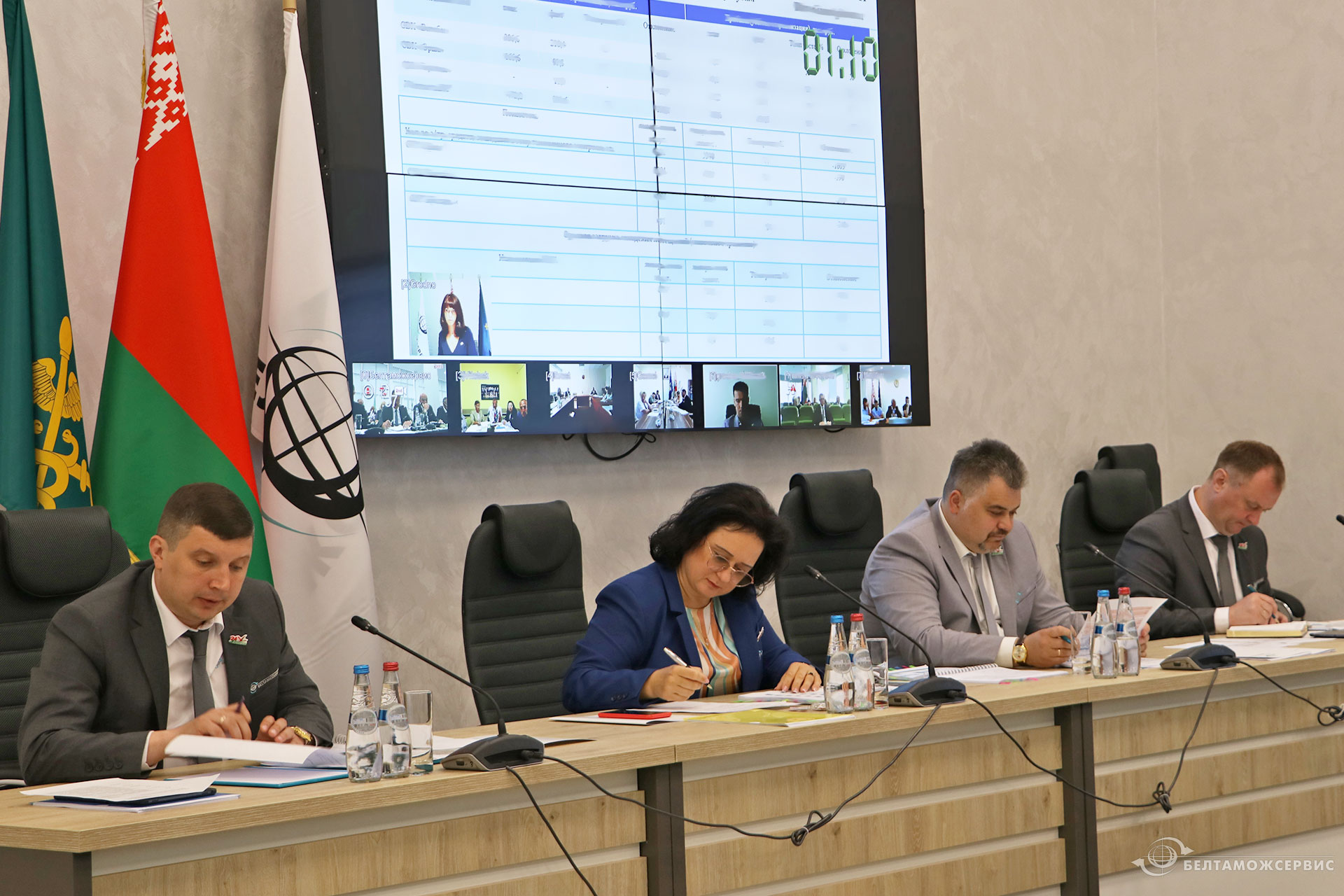 According to the results of the work of the branches for the 2nd quarter of 2020, the Minsk branch took the 1st place, the Grodno branch - the 2nd, and the Gomel branch - the 3rd place.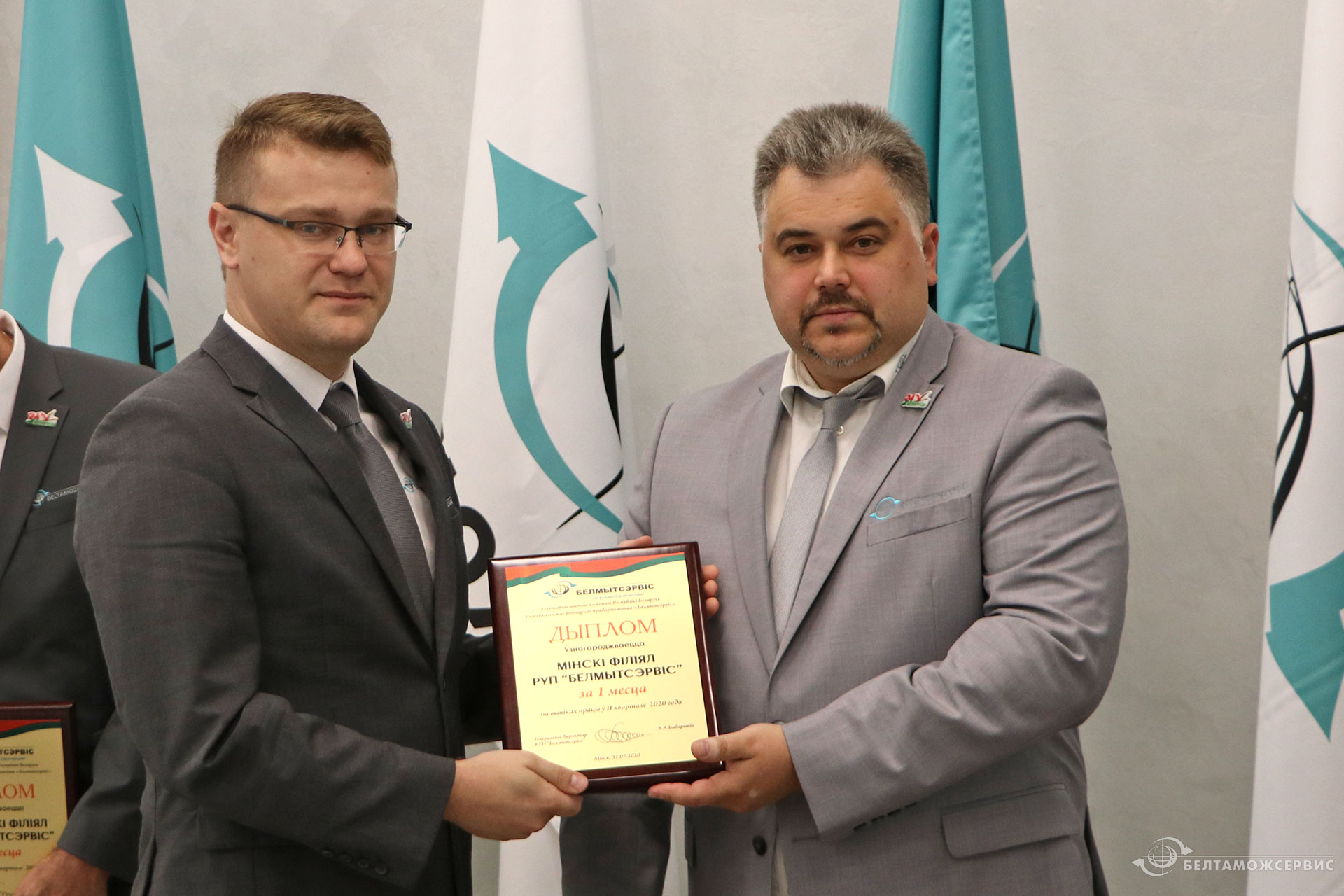 We also talked about problematic issues, quick response to changing business situations, the possibility of developing the infrastructure of an enterprise, maintaining our positions in terms of providing services.
The plans for the second half of the year include the unconditional fulfillment of the business plan indicators, the implementation of a set of measures for the development of such services as labeling of goods, the implementation of the "Electronic Vehicle Passport" project, as well as maintaining the positive dynamics of the achieved indicators for freight forwarding activities.
An important aspect is the creation of infrastructure and meeting the construction deadlines. So for the period of the second half of 2020, it is planned to complete the design of the site to create a waiting area with the introduction of an "electronic queue" system for vehicles to enter the Benyakoni highway checkpoint, resolve the issue of an exit road from the territory of the Kamenny Log-Beltamozhservice TLC, technical modernization of the RUP Beltamozhservice cafe in Minsk.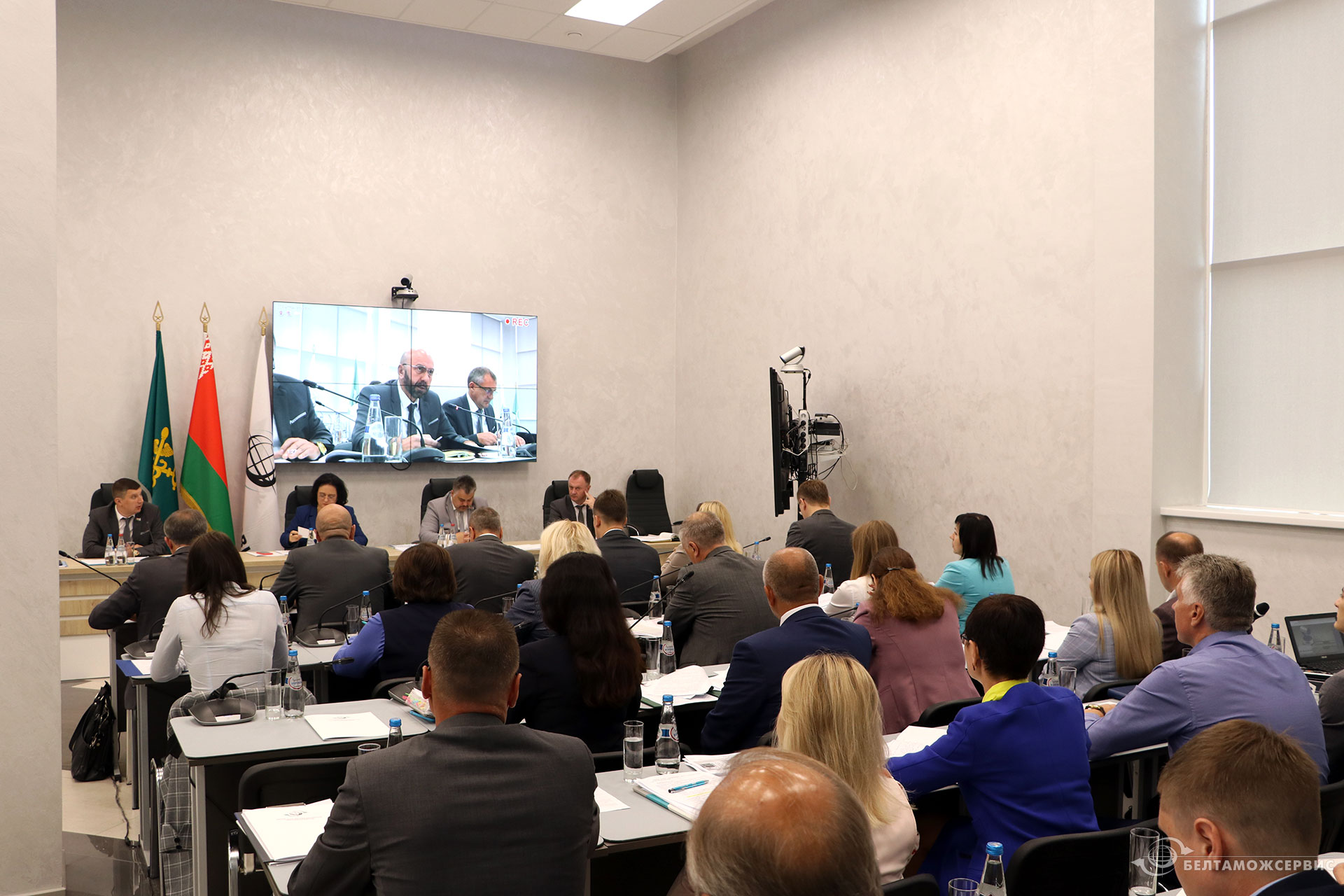 The emphasis was also placed on the need to build a class A transport and logistics center in Vitebsk. General Director of RUE "Beltamozhservice" Vadim Babarikin outlined the task for the Vitebsk branch - to build the most modern transport and logistics center. The existing temporary storage warehouse does not correspond to modern business trends.
Within the framework of the balance commission, the employees of the Enterprise were also awarded according to the results of the professional skill competition "Best in Profession" for 2019. The award was given to 17 specialists from all branches, the best of the best employees, on whom the whole team is equal.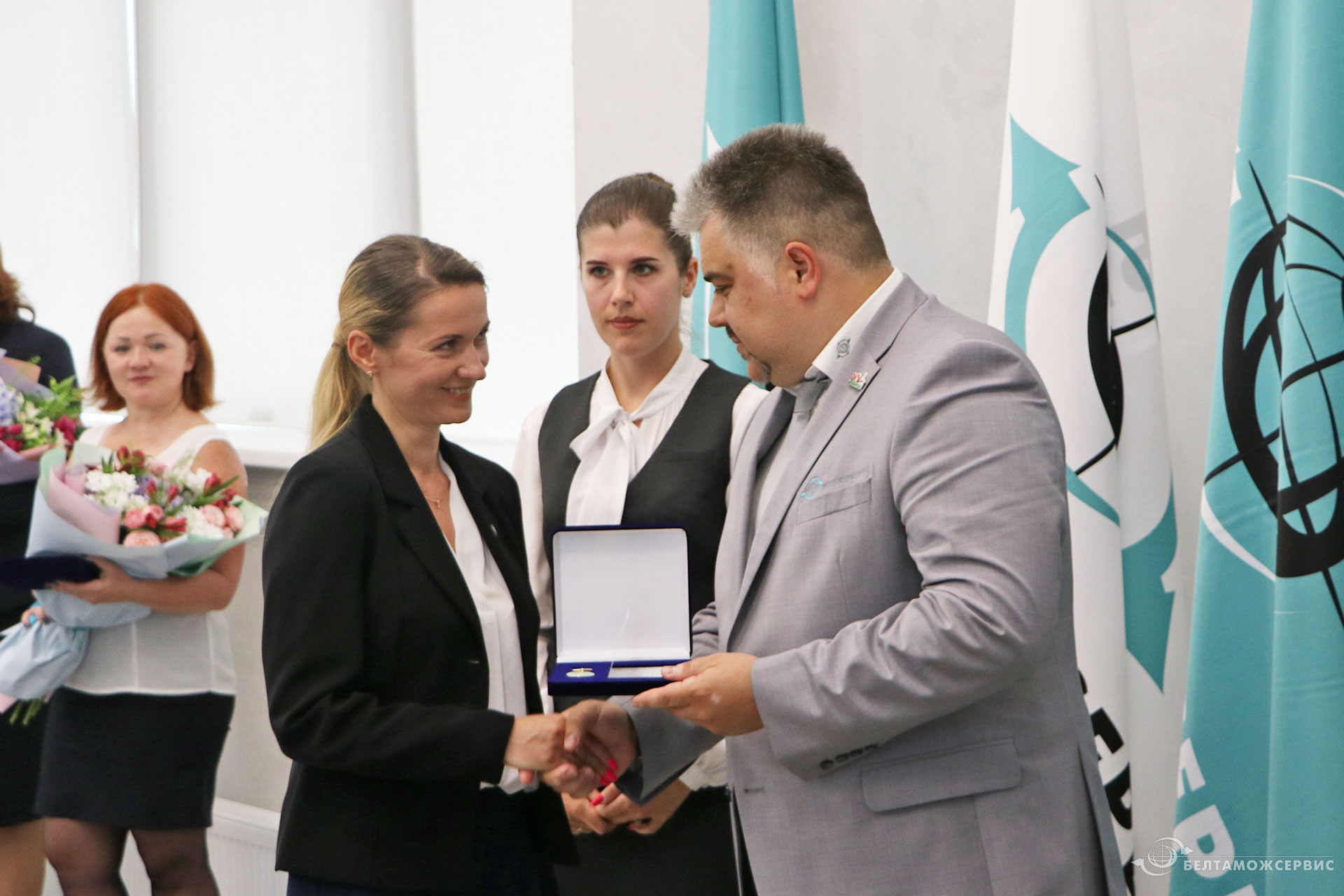 Summing up the results of the activities of the entire Enterprise, General Director of RUE Beltamozhservice Vadim Babarikin drew attention to both the economic and political situation in the world and the upcoming socially important events in the country - the presidential elections of the Republic of Belarus, which will be held this year on August 9 ...