Belarusian logistics operator "Beltamozhservice" will take part in the 27th International Exhibition of Transport and Logistics Services, Warehouse Equipment and Technologies TransRussia in Krasnogorsk (Moscow region of the Russian Federation) on April 17-19, the press service of the enterprise informed BelTA.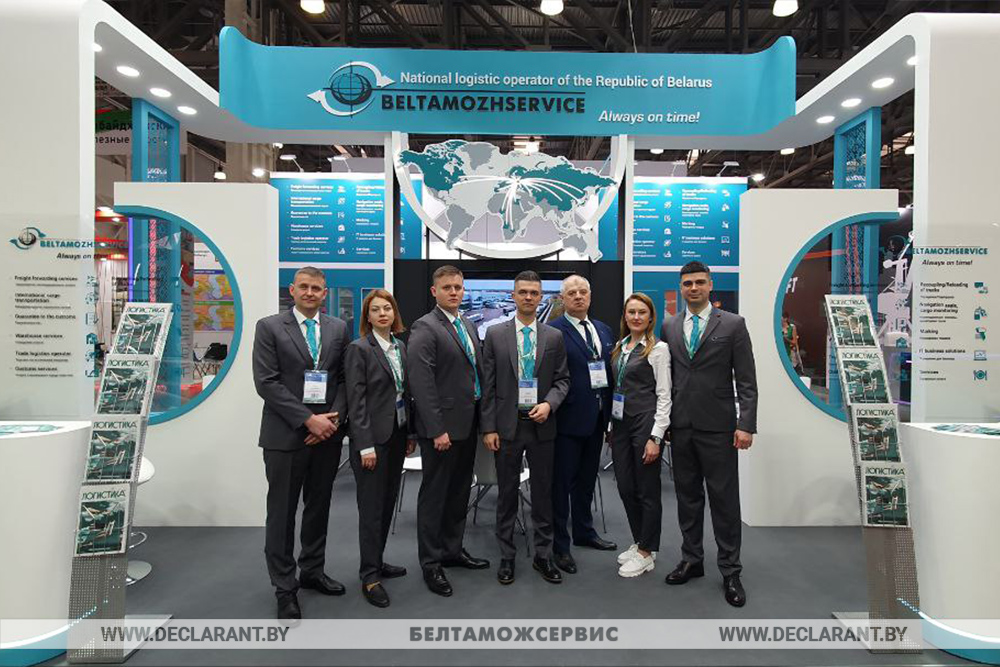 At the exhibition, "Beltamozhservice" will present "the entrance gates to the EAEU" – a multimodal transport and logistics center "Brest-Beltamozhservice-3" with a unique advantage of the Belarusian transport system: the presence of a wide and narrow railway track. The terminal is used for transshipment of goods traveling by road. It is also possible to load and unload wagons in covered warehouses with a high ramp.
Additionally, the representative of the company will present how the recoupling/reloading is organized in specially designated places near the border with the European Union in combination with services for processing transit declarations, providing guarantees during the transit of goods, organizing transportation through the territory of the EAEU.
Furthermore, the company will present a system of work on applying and tracking a navigation seal and a monitoring program. The company will also demonstrate its own IT developments that can be used on the territory of the EAEU countries, to automate logistics management processes, to monitor the status and location of transit cargo, as well as a software product for organizing the operation of waiting areas for vehicles at border checkpoints.
"Beltamozhservice" is a republican unitary enterprise established by the State Customs Committee of Belarus, a national logistics operator.
TransRussia International Exhibition is the largest exhibition of transport and logistics services, warehouse equipment and technologies in Russia. It is held in conjunction with a special SkladTech exhibition of warehouse equipment. In 2022, 245 companies from 18 countries took part in the exhibition. Last year, 18,688 specialists from transport and logistics companies and commercial and industrial enterprises, whose main priorities were the search for new goods and services for business development, visited it.