Beltamozhservice opened the seventh spirits store.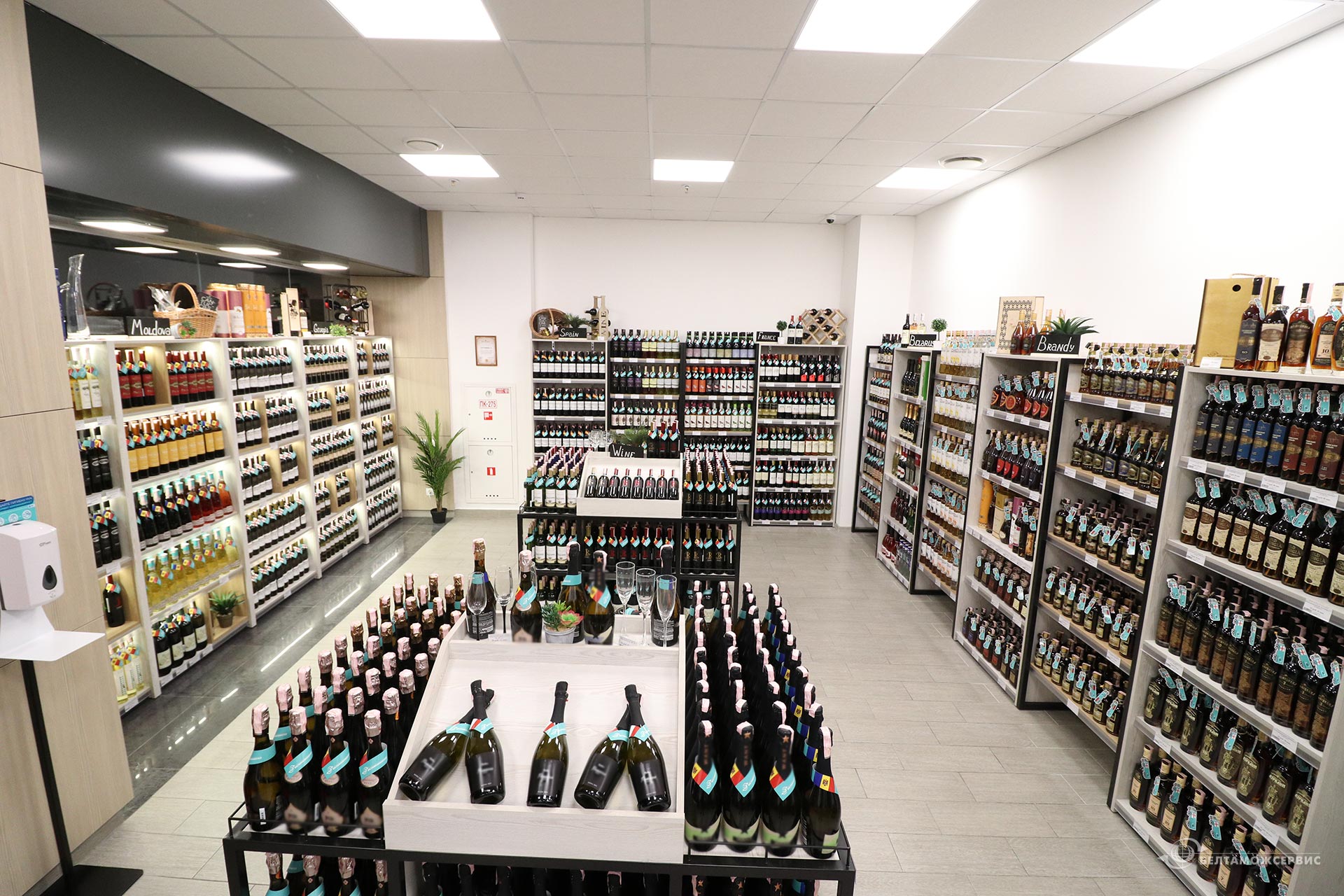 On November 18, 2020 Beltamozhservice opened the seventh retail store of alcoholic beverages of a new format in the Arena City shopping center at 84 Pobediteley Avenue.
The new Beltamozhservice retail stores offer alcoholic beverages from trusted suppliers from different countries. In the stores you can buy products from France, Spain, Italy, Portugal, Moldova, Ukraine, Armenia and Georgia.
In Minsk, retail stores are open in the shopping center "Arena-City" (Prospect Pobediteley, 84), as well as on the street. Esenin 6 and Dzerzhinsky ave., 24. In the Minsk region, shops operate on the territory of the Minsk-Beltamozhservice TLC (Minsk region, Minsk district, Shchomyslitsky s / s, 17 km of the Minsk-Dzerzhinsk highway), Minsk TLC -Beltamozhservice-2 "(Minsk region, Minsk district, Senitskiy s / s, 27/3, district of the village Shchitomirichi).
In Brest, stores are located on the territory of the TLC "Brest-Beltamozhservice" (Lieutenant Ryabtseva St., 45A), as well as RPTO "Kozlovichi" (Brest, Kleinikovskaya St., 121, checkpoint "Kozlovichi"), in Gomel - TLC "Gomel-Beltamozhservice" (5 Borisenko st.).
Note that RUE Beltamozhservice is one of the largest importers of alcoholic beverages to the Republic of Belarus, which is included in the list of legal entities out of 38 organizations - winners of the competition to determine legal entities that ensure the implementation of the exclusive right of the state to import alcoholic beverages in 2020 year.
The company also has a license for the wholesale trade and storage of alcoholic, non-food alcohol-containing products, non-food ethyl alcohol and tobacco products and for the right to carry out retail trade in alcoholic beverages and (or) tobacco products through its own trading network (shop-bars, cafes, etc. .).
Help
RUE "Beltamozhservice" (Beltamozhservice) is the largest state diversified logistics operator in Belarus. Beltamozhservice logistics system includes 8 modern transport and logistics centers.
Source: INFOTRANS.BY