RUE Beltamozhservice, a logistics 4PL operator in Belarus, organises cargo transport to any country in the world using all types of transport available on the market. Taking into account the customer's needs, the company develops an optimal route and delivers the cargo by road, rail, air, sea or multimodal transport.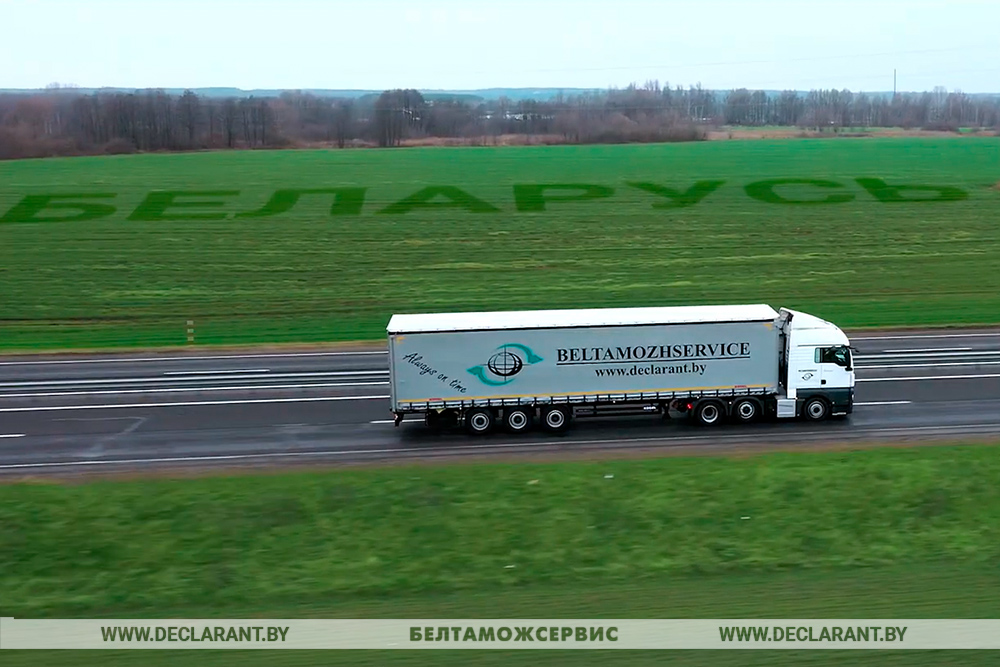 The mobility of a logistics company, its ability to meet the different needs of its customers, depends to a large extent on the availability of its own fleet of vehicles. That is why RUE Beltamozhservice pays a lot of attention to this issue. The company is constantly expanding its fleet according to the needs of the market, adding new vehicle modifications. "Beltamozhservice has its own Euro 6 class light and heavy vehicles (including refrigerated vehicles), rolling stock and flatbed trailers. The company has its own access roads and container yards with developed technological infrastructure. "Beltamozhservice is a reliable air broker, i.e. it can ensure the delivery of cargoes to consumers by air.
"Beltamozhservice transports various types of cargo: standard, bulk, fragile and assembled cargo, as well as goods requiring temperature control. The company has all the necessary facilities.
An important, demanded and promising area of activity of Beltamozhservice is the provision of export/import cargo transportation services in the direction of China-Europe. Having rolling stock, developed infrastructure and own access roads, RUE Beltamozhservice provides a full range of services in this very popular and promising direction. A popular method of delivery in this direction is rail transport as part of organised container trains. "Beltamozhservice" is at the same time a consignee/consignor, co-operator and forwarder of container trains, which is certainly an advantage of our company.
At the same time, the company is actively developing new logistic routes of cargo delivery to China (by rail and sea), developing air transportation (the company has contracts with the largest airlines), making extensive use of road delivery along the China-Belarus-China route.
"Beltamozhservice has the status of a customs carrier, an authorised economic operator of type III. This allows us to use a number of simplifications provided by EAEU regulations aimed at accelerating customs operations, as well as warehousing and logistics operations. In this way, we provide foreign trade participants with comprehensive, high-quality services in the shortest possible time.
Victory in the national competition "Forwarder of the Year-2022" (nomination "Logistics Leader") is a confirmation of Beltamozhservice's leadership in this sphere.
Beltamozhservice is one of the TOP largest forwarding companies of the Republic of Belarus, a stockbroker, a full member of the Belarusian Association of International Freight Forwarders BAME, a member of the International Federation of Freight Forwarders FIATA and the Presidium of the Belarusian Chamber of Commerce and Industry.
If you have any questions regarding the organisation of cargo transportations, you can contact us at the short code 197 and the international number +375 33 911 11 97.