Construction of the waiting zone with the implementation of the electronic queue systems for vehicles entering the Kozlovichi road checkpoint is a project, in which the republic unitary enterprise "Beltamozhservice" acts as both the customer and the system operator.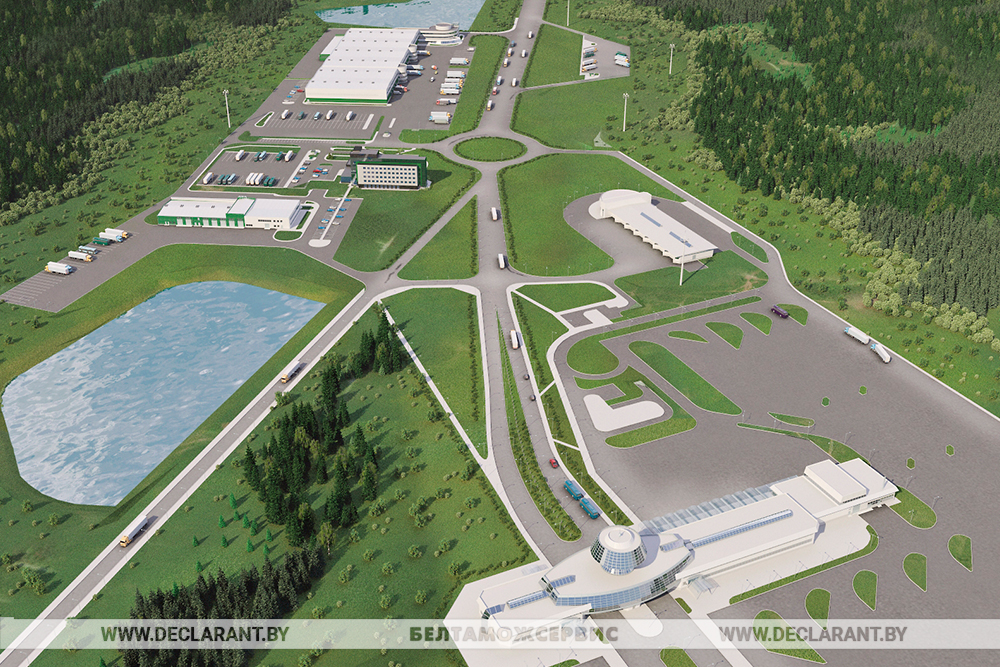 The realization of the construction object is carried out in accordance with the order of the President of the Republic of Belarus № 49rp dated 28.03.2023, as well as in order to comply with the requirements of the Resolution of the Council of Ministers of the Republic of Belarus № 1130 dated 31.12.2015 "On the electronic queue system of vehicles at checkpoints and border security" regarding the construction of a service waiting area with an electronic queue system of vehicles for entry into the Kozlovichi road checkpoint.
Currently we have received the permit for carrying out design and survey work and construction of the facility. This work is being executed right now.
It is planned to build a waiting area site with an electronic queue at the international road checkpoint "Kozlovichi" with a capacity of approximately 700 trucks, including 90 places for recoupling/reloading vehicles.
A multifunctional building will also be built, which will house round-the-clock cafes, shops and other facilities to ensure an adequate level of service and a comfortable stay for truck drivers.
Cars stay in this zone from 3 hours to 10 days. There is no possibility to go beyond it. Therefore, the organization of proper nutrition and recreation are important components of the project.
The company implements the project at the expense of its own funds and other sources of financing that are not prohibited by law.

Based on the materials of the magazine "Логистика.ВУ "