Representatives of RUE Beltamozhservice take part in the XIV International Scientific and Practical Conference dedicated to the Customs Officer's Day.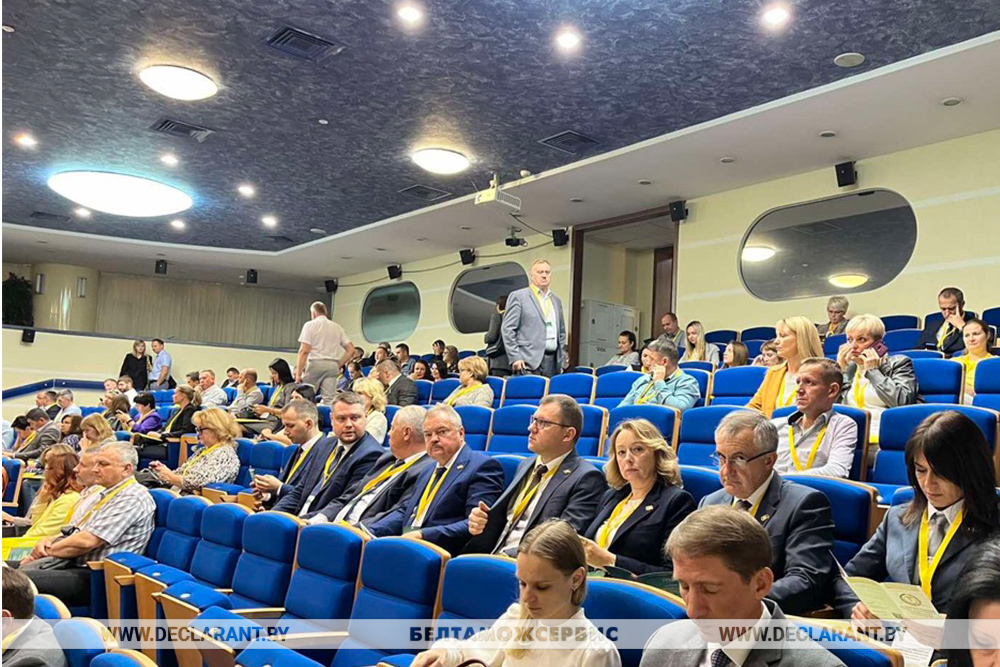 Alexander Skachkovsky, First Deputy Director General of RUE Beltamozhservice, made a report on the topic: "Transshipment (reconnection) as an element of the logistics chain of goods supply".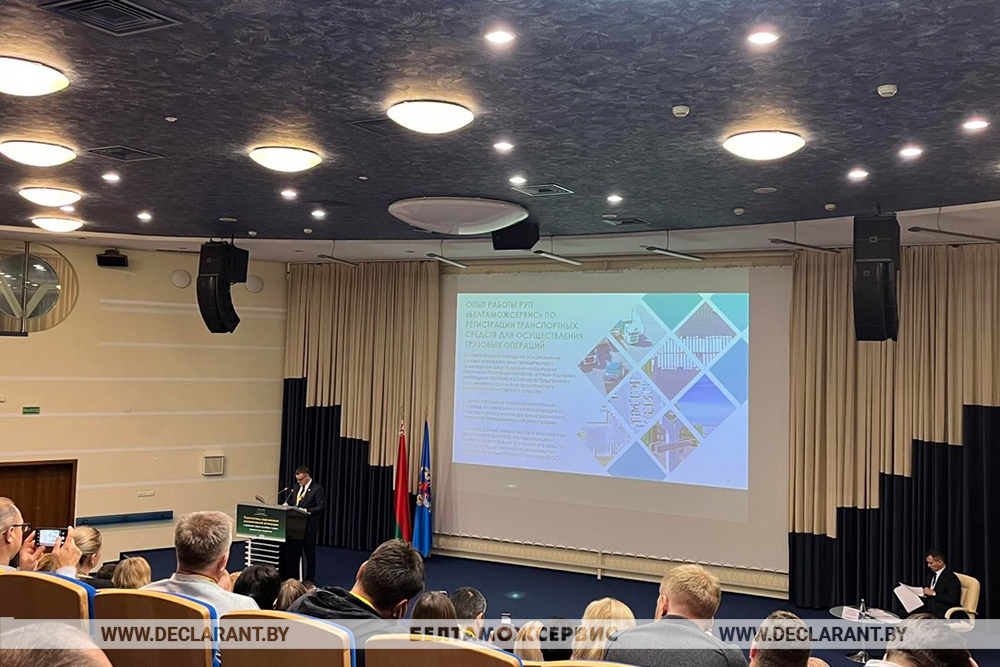 The report described the practice of application of national legislation and the peculiarities of transshipment and recoupling in the architecture of the logistics chain in the current economic conditions, the systematic work carried out by the Government of the Republic of Belarus, the State Customs Committee of the Republic of Belarus, state administration bodies and organisations to develop effective measures for the movement of goods, increase the number of specially designated places and create additional conditions for economic entities and for the development of additional conditions for the transshipment of goods.
"It is important to note that the measures taken by the state are a legitimate response to the sanctions imposed on the Republic of Belarus by non-friendly countries and make it possible to supply goods in the same volume as before without increasing the period of customs operations. The implemented measures allow to deliver the necessary goods to the subjects of the Republic of Belarus or the Russian Federation in accordance with the current legislation," said Alexander Skachkovsky.
In conclusion, the First Deputy drew attention to the fact that the adoption of the necessary regulatory legal acts by the Government of the Republic of Belarus, as well as the implementation of a set of measures on the part of the enterprise to implement these legislative acts allow to reduce time and financial costs for economic entities when supplying goods in the conditions of the imposed sanctions.
We would like to remind you that RUE Beltamozhservice consists of 7 branches, 64 points of sales and services, 10 modern transport and logistics centres, over 1 million square metres of infrastructure and more than 3300 employees. And all these indicators are constantly growing. The company is ready to provide a full range of services to realise the supply of goods to all interested parties directly without intermediary participants.