"Beltamozhservice" provides services for labelling with excise stamps, unified control marks, Datamatrix identification means, RFID tags.
Compulsory labelling of products includes marking goods with unique identifiers, which are special digital codes. The codes are generated and issued at the request of manufacturers by the system operator. They are encrypted and cannot be falsified. They cannot be used again: when the goods are sold to the final buyer, the code is permanently withdrawn from circulation.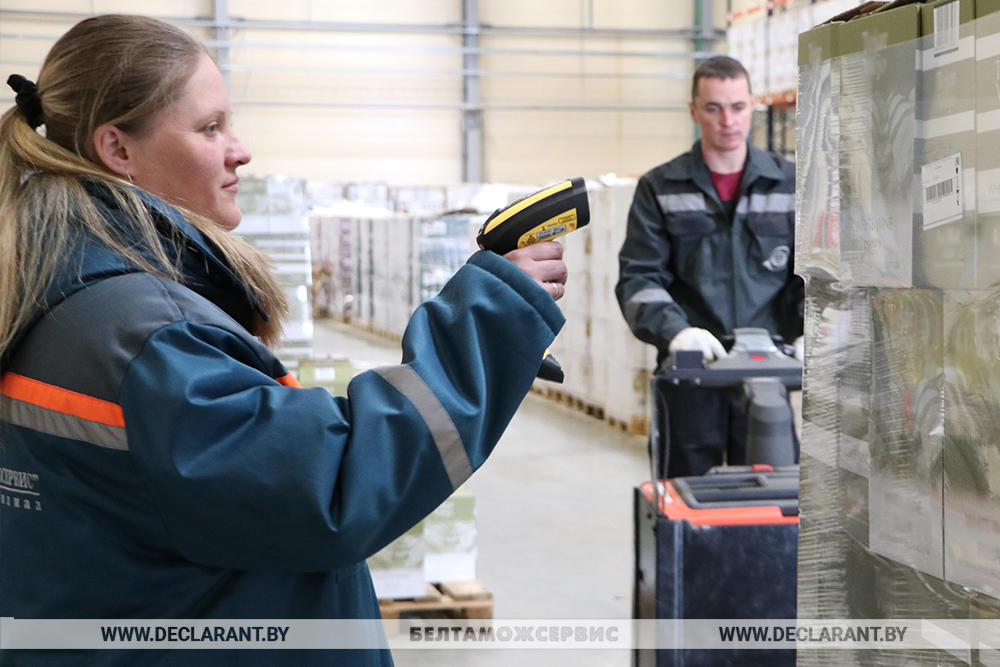 With the help of codes it is possible to obtain all information about a particular product: date of creation, expiry date, composition of a certain product, information about the manufacturer, data on the place and conditions of production, movement of each unit of the product (sale, import).
Information on the labelling of goods allows the state level to control the circulation of all products, preventing the sale of counterfeits and fakes.
If the code of goods is not read by special devices, it should be returned back to the supplier. Such goods should not be sold.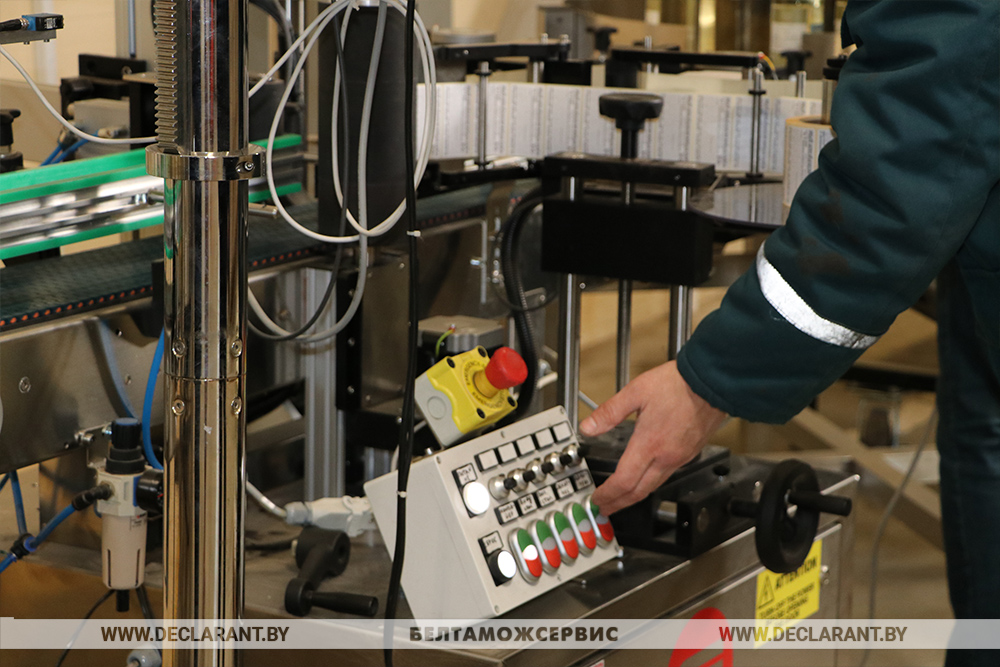 "Beltamozhservice" provides services of fast and high-quality labelling. The company's warehouses have modern equipment for labelling of alcoholic beverages - automatic lines that allow for simultaneous labelling of alcoholic beverages with an excise stamp and counter-label.
Depending on the needs of customers, specialists of "Beltamozhservice" can carry out labelling both at the company's warehouses and at the customer's warehouses.
"Beltamozhservice" is a major logistics operator of the Republic of Belarus, has a developed infrastructure, including a network of modern transport and logistics centres and warehouses, so the company offers a comprehensive service, which is popular among customers. "Beltamozhservice" offers labelling in combination with other services, such as customs clearance, consolidation, deconsolidation, forwarding, delivery to the recipient. The company works with both residents of the Republic of Belarus and non-residents.
If you have any questions regarding the organisation of goods labelling, you can contact Beltamozhservice RUE on the single short number 197, as well as on the international number +375 33 911 11 97.