Christmas and New Year gifts for men
For the New Year belarusian brands Galanteya, Mattioli have prepared classic but, at the same time, accessories highly appreciated by men. Diary cover, bottle for ink, ballpoint pen, inkwell and other stationery, purchased in Ziko network using the Tax Free system, your boss or colleague will like. A spectacular collection of accessories for men is presented at large department stores of Belarus connected to the Tax Free system – an appropriate gift for people with a subtle sense of humor. A set of cufflinks and a tie clip can be considered as an unusual, beautiful and practical gift. Such a gift will appeal to a businessmen since this elegant products will surely find application in his wardrobe. You can purchase such accessories under the Tax Free system in Belarus at 7 Karat, Golden Dream, Carskoe zoloto, Beluvelirtorg, Slavia, Time, Swisstime stores, MUZ, etc.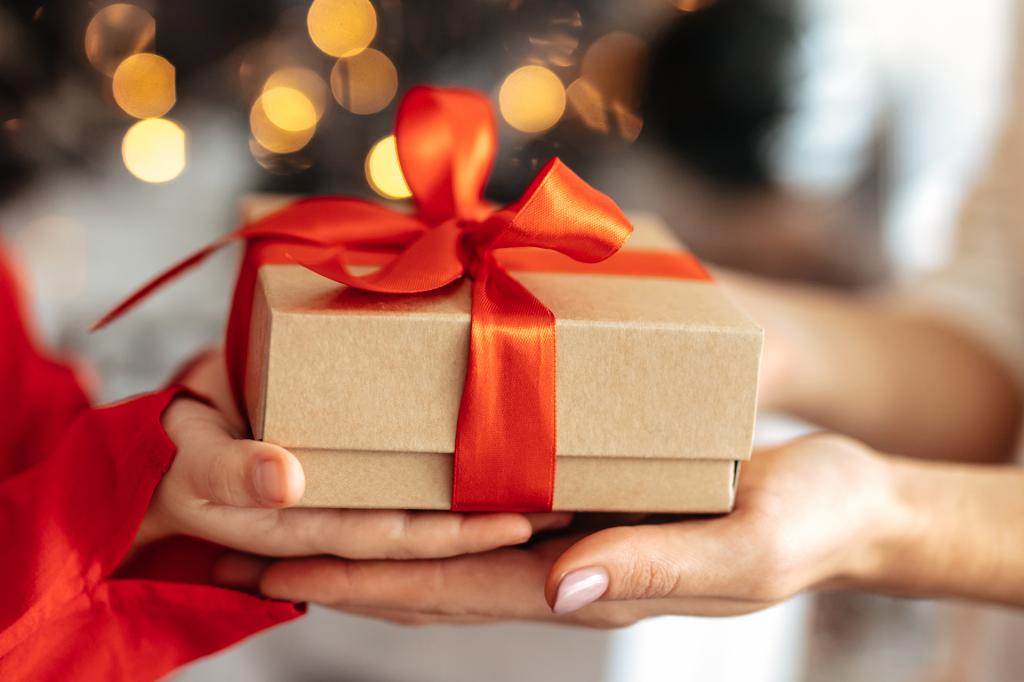 Christmas and New Year gifts for girls and women
Christmas and New Year gifts for girls does not have to be expensive or practical. The main thing is to evoke positive emotions. In this case, consider the option of purchasing accessories. A beautiful wallet, gloves, a neck shawl, scarf – original and useful gifts can be picked up at large department stores in Minsk (TSUM, GUM, Kirmash stores) and regional cities. Jewelry, perfume or beauty products are also suitable. But when choosing such gifts, you must be sure that you know your girlfriend's tastes well. You can choose original earrings or a ring in the I'm, Pandora network.
Christmas and New Year gifts for friends
On this wonderful holiday there is a tradition to give each other a guardian angel. It can be figurines made of different materials: chocolate, porcelain, wood, fabric and others. This wonderful holiday is also an occasion for a gift made of fur: mittens, scarves, backpacks or bags. You can buy such accessories under the Tax Free system in department stores in Belarus, as well as in the "Belarusian Fur" and "Kingdom of Fur" stores.
Christmas and New Year gifts for children
The most common Christmas and New Year gift for children are sweets. To make sweets look special it is enough to cook or buy them with Christmas symbols. Gingerbread in the form of figures: angels, Christmas tree, hearts is an excellent option; candy sets. Under the Tax Free system, these products can be purchased in large department stores of the country in the grocery section. To make candies turn into a Christmas present, they can be put together in the form of a bouquet of flowers or a Christmas tree. To do this, you can use scotch tape, slats and colored wire. Creating such a gift will require a lot of effort, but the joy and delight of children will be guaranteed.
Source: TaxFree