May 31, Gomel /BELTA Correspondent/. 60-container train with complex fertilizers from the Gomel Chemical Plant left Gomel for China on May 31, BELTA correspondent reports.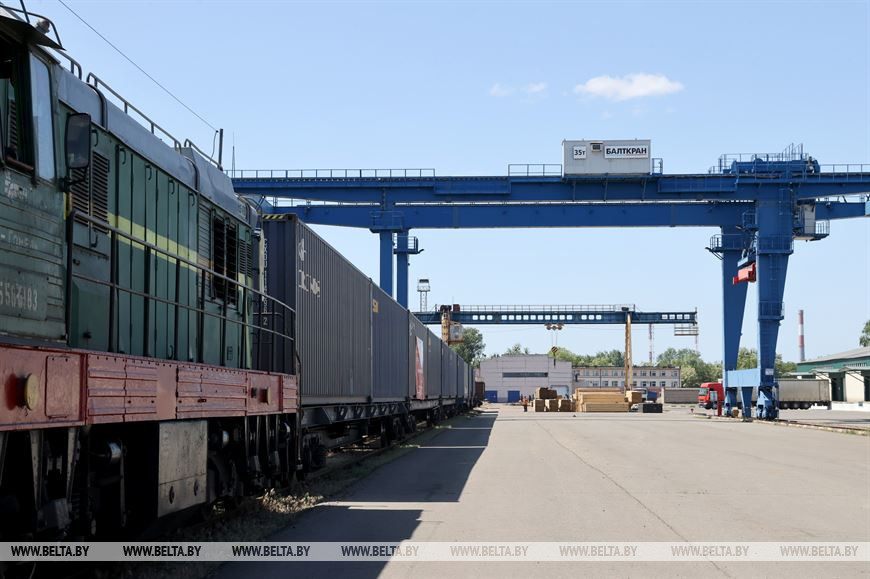 The train will follow the route Centrolit (Belarus) - Xiangojiang (China) on the territory of Belarus and Russia through the border crossing "Zabaikalsk - Manchuria". The train will be on the road for two weeks. During this time, he will have to overcome a path of more than 7 thousand km.
&quotToday is a significant day - we are sending the fifth train from the Gomel region with export cargo to the People's Republic of China and, for the first time in the history of the region, a train with fertilizers from the Gomel Chemical Plant,", - said Roman Shorokhov, Deputy Director of the Gomel branch of RUE "Beltamozhservice". According to him, this is the most important project implemented together with the republican freight forwarding subsidiary unitary enterprise Gomelzheldortrans and other companies for the development of the region and its export potential.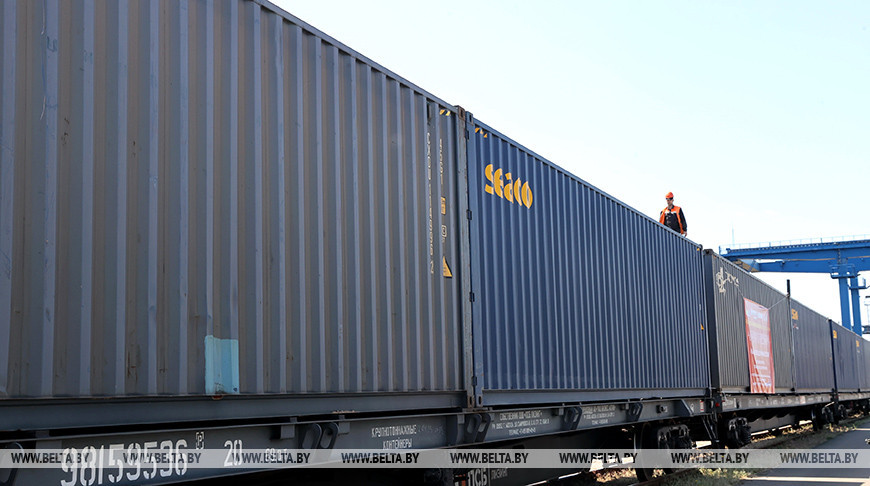 The Deputy Director added that in the future, there is an intention to organize a container storage hub on the territory of the site of Gomelzheldortrans, the official forwarder of the Belarusian Railway.
"This train (which went to China today. – noted by BELTA) is the first swallow that flies to China with fertilizers, and we hope that it will bring an import train not only with goods from China that will be able to meet the demand of enterprises in the Gomel region," Roman Shorokhov said.
The list of possible goods imported to Belarus is still being worked out. "Logistics is a complex discipline. And if the train goes back and forth with cargo, logistics becomes cheaper and, respectively, goods for our enterprises and individuals eventually become cheaper as well," the Deputy Director stressed.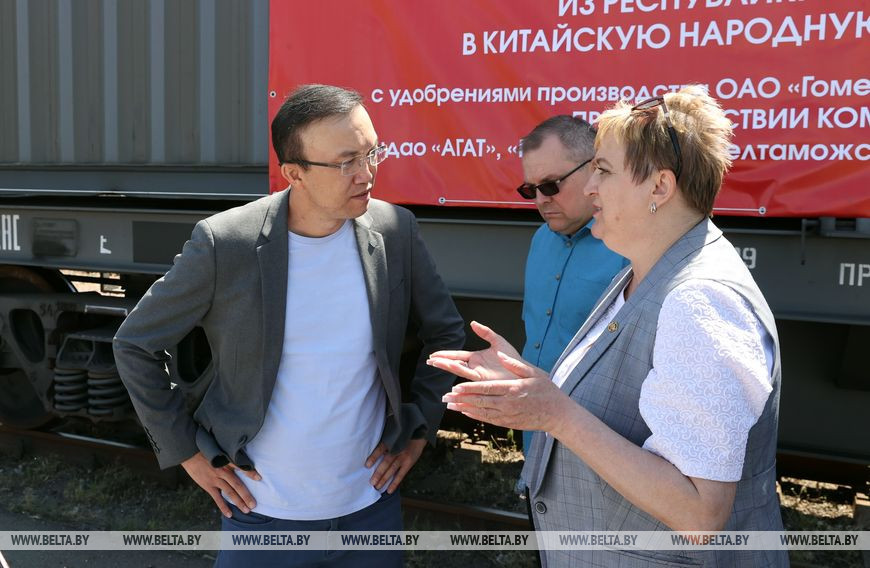 ""In September 2022, we tried to ship a pilot shipment to our Chinese partners. Two containers successfully went abroad. And today we are already shipping 60 containers of fertilizers - nitrogen-phosphorus-potassium. We are ready for further cooperation. We are ready to load two such container trains every month," added Irina Lapitskaya, Acting Deputy Director for Commercial Affairs of Gomel Chemical Plant.
Zhu Jiahui, representative of Qingdao Agat Company, said that it has been successfully dealing with imported fertilizers on the Chinese market for more than 10 years. "Thanks to the friendly relations between Belarus and China, our company has made a successful purchase and shipment," he said.
Gomel fertilizers will be shipped after the arrival of the train all over China and will be used by farmers, peasants to grow corn, soybeans, rice, vegetables, fruits.
According to the company representative, the demand in the Chinese market will be further studied to determine future purchasing plans. He thanked Gomel Chemical Plant, Beltamozhservice for cooperation and mutual assistance. "We will overcome any difficulties. I hope that the Chinese market will see more Belarusian products, especially from Homel region - not only fertilizers, but also dairy, meat and other products," he summed up.
Как было отмечено, данный проект стал одним из шагов инициативы "Один пояс, один путь".
Photo by Sergei Kholodilin
Source: Belta