The International Economic Forum "Innovations. Investment. Prospects" has started its work in Vitebsk. A number of international conferences of scientific and technical achievements are being held within the framework of the forum.
Alexander Skachkovsky, First Deputy General Director of Beltamozhservice, took part in the international conference "Innovative Import Substitution – a step towards cooperation". He made a presentation on the topic: "Beltamozhservice – effective solutions for business", in which he presented innovative developments of the enterprise in the field of logistics.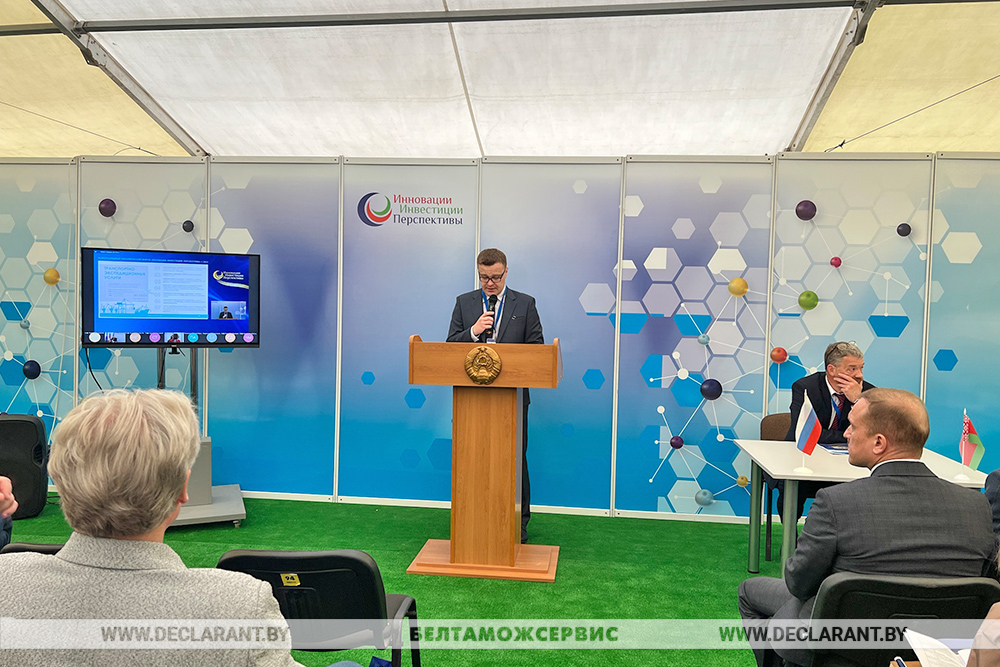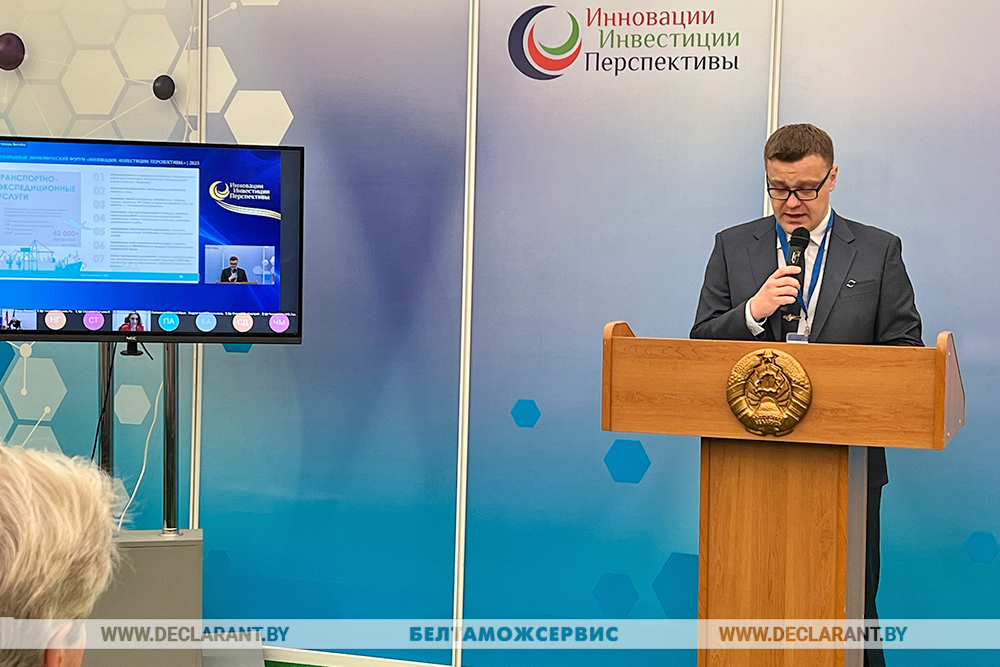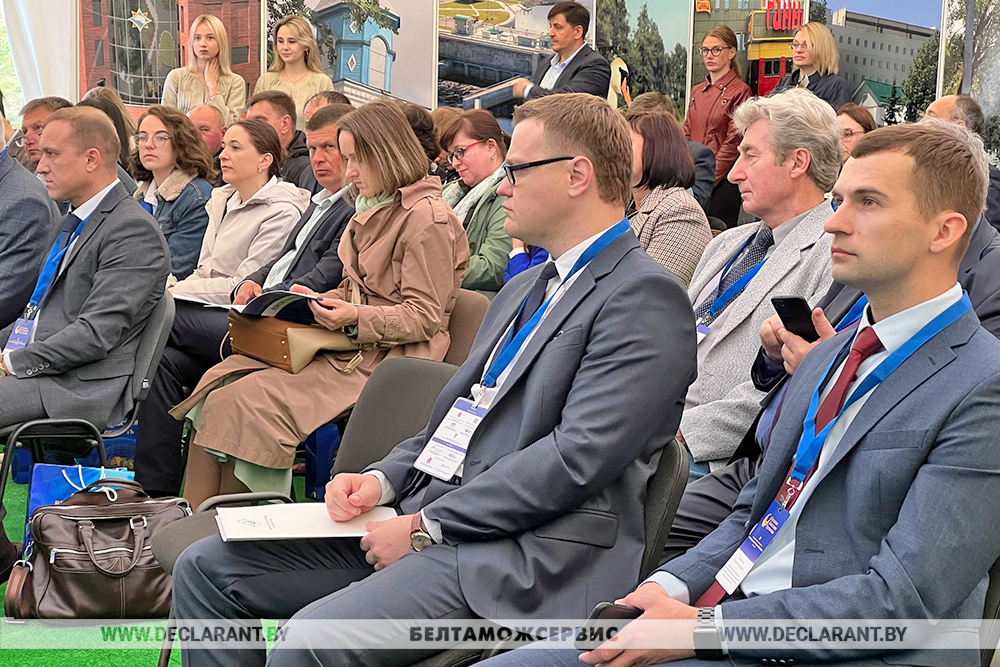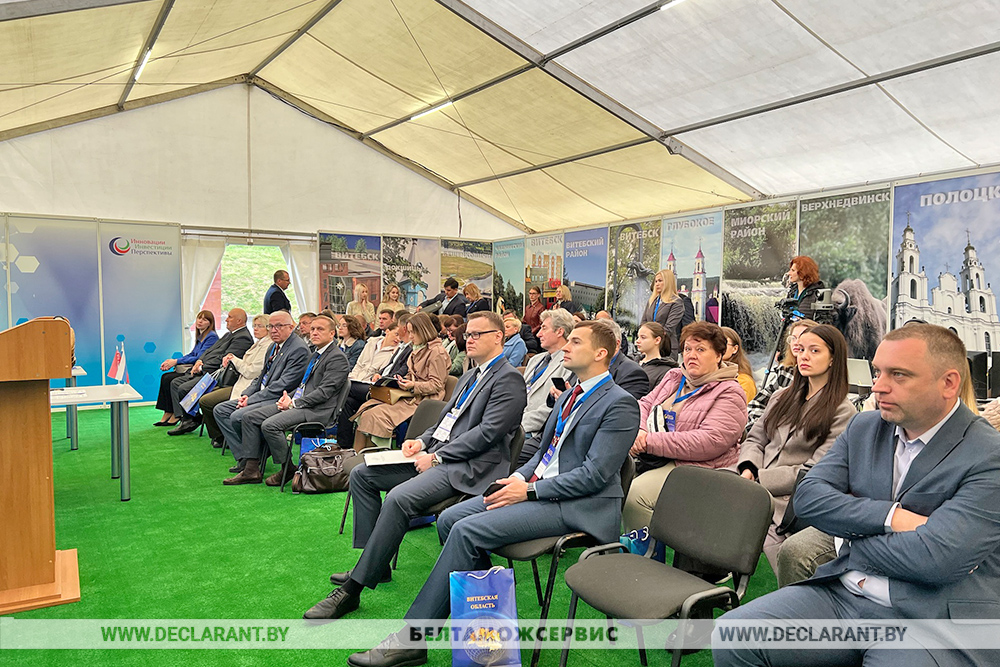 Valery Samovarov, Director of the Vitebsk branch of Beltamozhservice, presented the work of the enterprise on the development of logistics infrastructure in the Vitebsk region. He made a presentation at the conference "Achieving the goals of sustainable development of the region by building international, regional and other partnerships".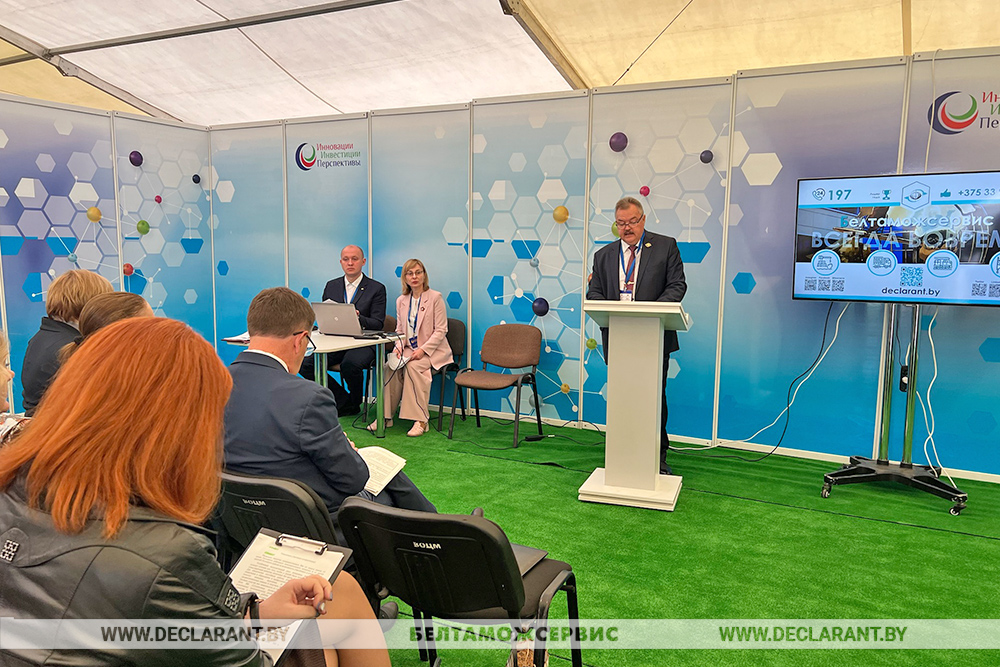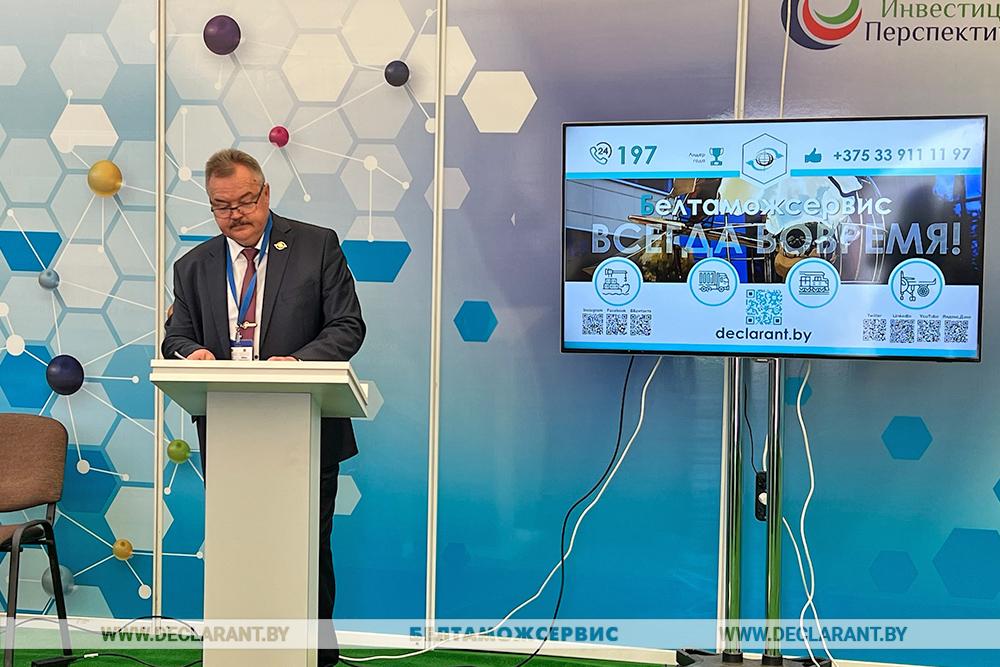 Beltamozhservice is a republican unitary enterprise established by the State Customs Committee of the Republic of Belarus, a national logistics 4PL operator that occupies a leading position in the market of foreign economic activity of the Republic of Belarus. For more than 23 years, the company has been providing high-quality, high-tech and reliable transportation, forwarding, customs clearance, warehouse handling and cargo storage services.
RUE "Beltamozhservice" has more than 3,000 employees, issues 3,000 customs documents per day. It also occupies 1.1 million m2 of infrastructure area. Additionally the enterprise handles 10,000 tons of cargo per day and services 2,000 vehicles per day, has its own mobile a road and railway fleet, access railways and container platforms. Our network includes 11 modern transport and logistics centers, 15 temporary storage warehouses, 12 public warehouses, 12 customs warehouses, 1 free warehouse, and 3 transport and logistics centers equipped with cold storage.
XI International Economic Forum "Innovations. Investment. Prospects" takes place on May 18-19, 2023 in Vitebsk. The theme of the 2023 Forum is "Creative economy – a bet on the future". The program of the Forum provides for participation in a videoconference and in a virtual exhibition on the Internet. The main events of the Forum are held in real time: exhibitions, conferences, b2b negotiations, subcontracting exchange. More than 20 international delegations are taking part in the Forum: 3 provinces of the People's Republic of China, 8 delegations of the Russian Federation, the Republic of Uzbekistan, delegations from the Republic of Crimea, the Republic of India, the Islamic Republic of Iran.
Beltamozhservice is the titular partner and exhibitor of the forum. The company's stand is located on the site of the Summer Amphitheater (Pavilion No. 2).