For the first time in Grodno region at the TLC "Kamenny Log-Beltamozhservice" footwear marking was carried out
Not only convenient, but also of high quality. As a rule, we are guided by this criterion when looking for the next pair of shoes. Quality is usually guaranteed by the manufacturer and all the necessary information about his product is placed in the label. But it happens that the information is missing or incomplete. To remedy this situation, according to the law, all shoes must be marked with identification means. This decision was made by the Council of the Eurasian Economic Commission.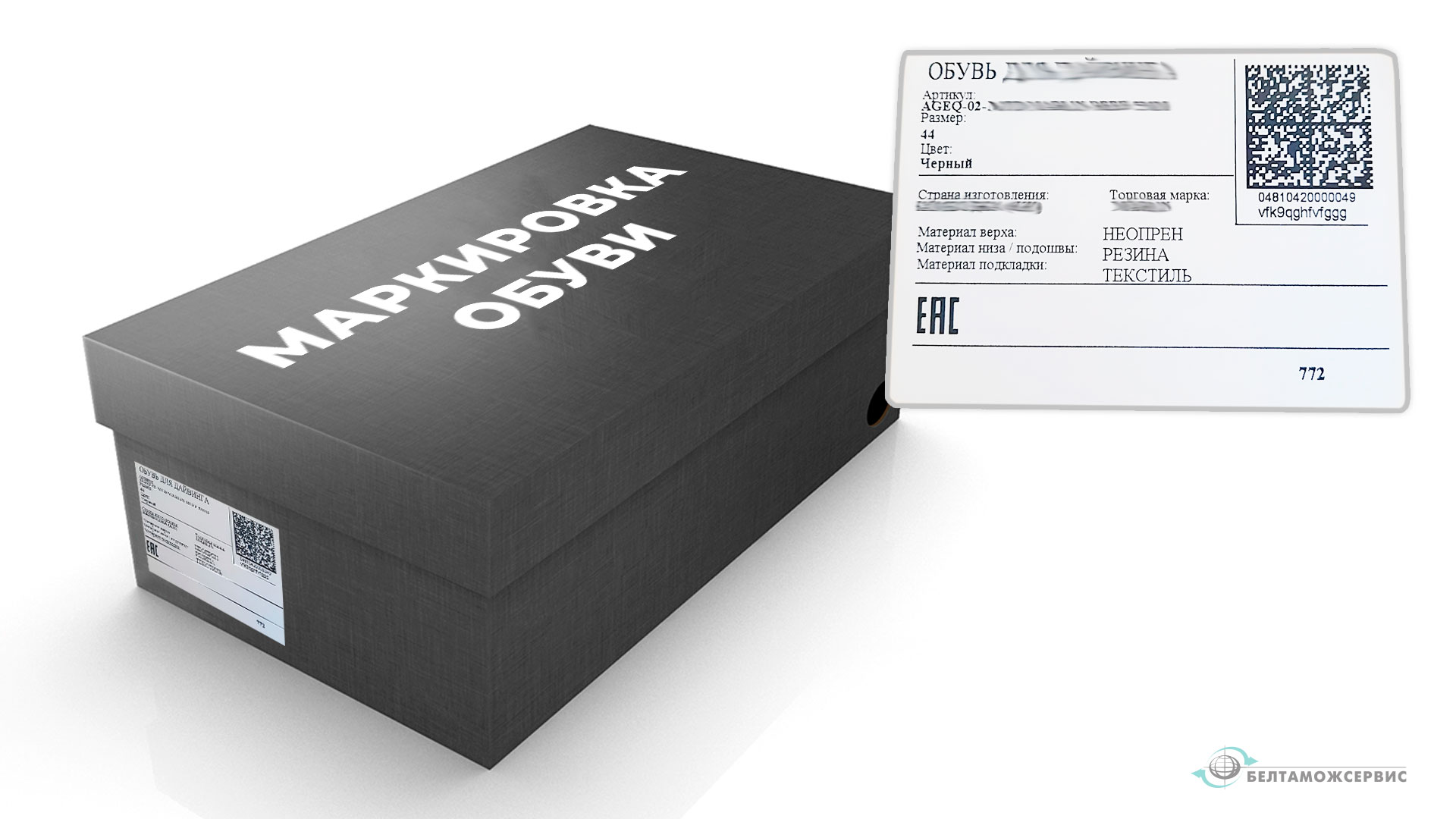 The employees of TLC "Kamenny Log-Beltamozhservice" have already marked one batch - 570 pairs of diving shoes by applying Data Matrix codes. The marking was made for shoes supplied to the Russian company. The time spent on labeling one batch of shoes was 2.5 hours.
Mandatory labeling of footwear has been introduced in Russia since July 1 - from this date, it is not allowed to put shoes into circulation without applying identification means, as well as the circulation of unmarked goods itself. Such terms are established by the Decree of the Government of the Russian Federation of 05.07.2019 No. 860.
To date, a list of footwear subject to labeling, identification means, their characteristics, as well as the composition and structure of information have been approved. RUE "Beltamozhservice" is constantly expanding the geography of the provision of this service and from August 7, 2020, footwear marking is carried out by the Grodno branch.
Contact phones:
Grodno branch of RUE Beltamozhservice a >
tel .: +375 (152) 71-50-55
mob .: +375 33 370 42 26
TLC "Kamenny Log-Beltamozhservice"
mob .: +375 29 782 20 88