Brest branch of "Beltamozhservice" is the starting point of export/import and transit cargo flows in international transport corridors. Developed infrastructure, optimal organization of work and logistic processes, competent use of financial resources allowed the Brest branch of "Beltemozhservice" to take a leading position in the logistics industry in the region. Vitaliy Baldovsky, Director of the Brest branch, told about the development of the branch.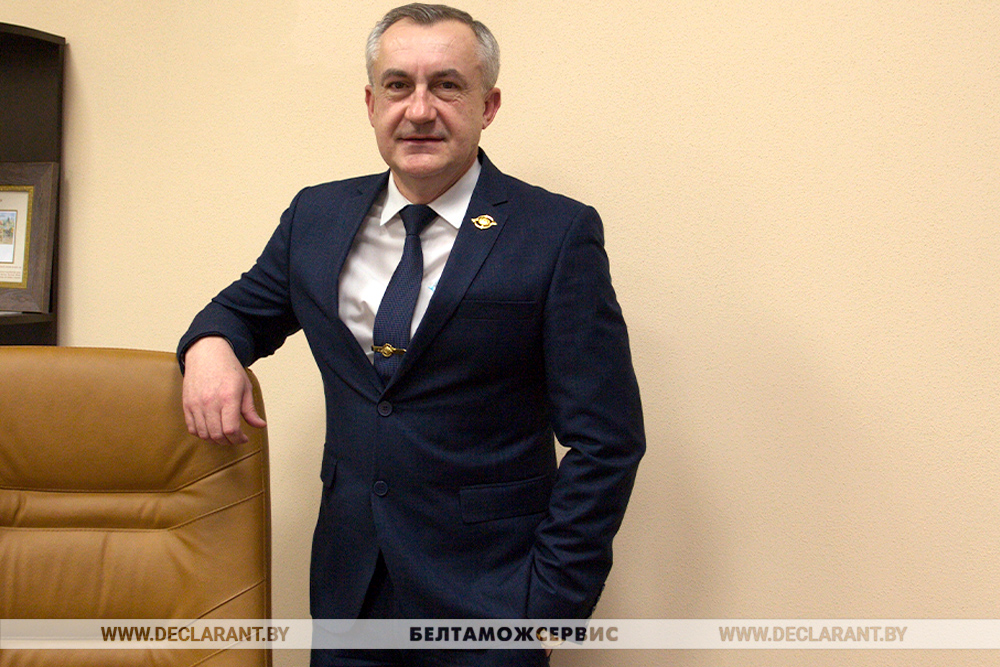 – Mr. Baldovsky, what do you consider to be the main advantage of the branch over its competitors?
– It is difficult to choose just one. Everything is important in logistics: from the internal organization of the warehouse to the professionalism of the specialists. Each element of this chain is a part of the success, and each link must be strong and reliable. Moreover, we try not to have any weak links.
However, if we talk about competitive advantages, I would say that the main one is the individual approach to each customer. Our specialists make a serious analysis of our client's needs. It means that we thoroughly, structurally analyze the specifics of their production (if it is a production company), goods and cargoes, their volume, and possible delivery routes. Then, based on this analysis, we offer a several ready-made solutions. The customer only has to choose the most suitable option.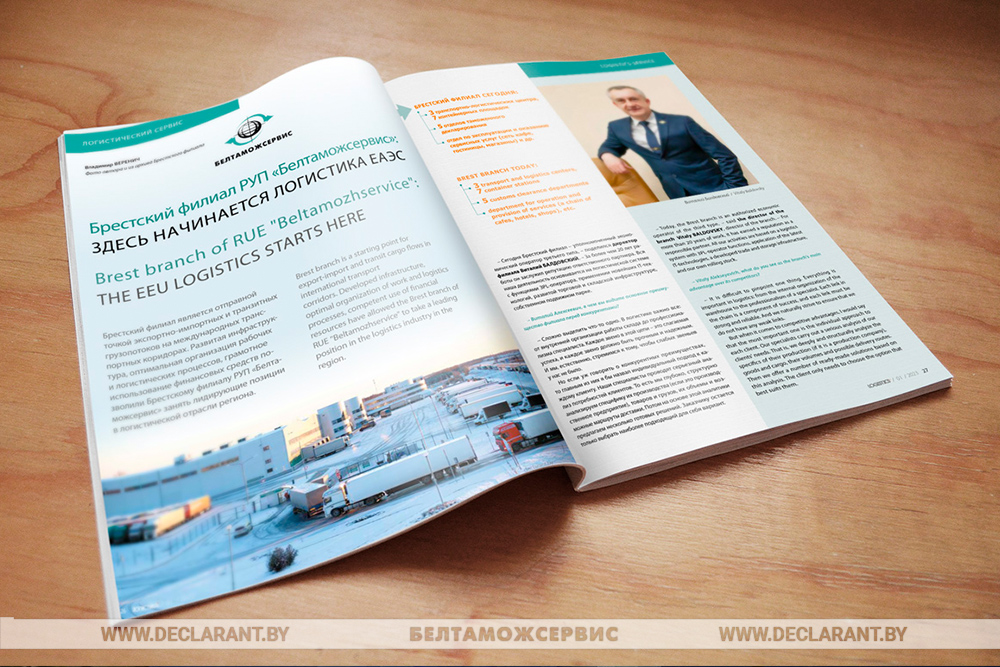 I would also like to point out that we offer our customers a full service. This means that we do all the work related to the delivery of goods, their registration and support. It should be clear that our full service packages are not a static set of services, but rather a kit that allows you to create an end product that meets the highest logistic standards. What it will look like in the end depends only on the customers' wishes and the capabilities of RUE "Beltamozhservice", which, by the way, are the widest. Today, integrated services are in constant demand among the company's partners. As for the regular improved and optimized, providing more favorable conditions for teamwork.
Read the full version of the interview with Vitaliy Baldovsky, Director of the Brest branch of Beltamozhservice, in the latest issue of the industrial and practical magazine "Logistika.by".