A platform for trucks waiting to leave the country will be built near the "Kozlovitchi" border crossing. This was announced by the Chairman of the State Customs Committee (SCC) Vladimir Orlovsky in Brest, informs the  Belarusian Telegraph Agency.
Now the main accent is made on creating comfortable waiting areas throughout the country and in the Brest region. In 2023 there will be serious changes in the Brest region. "Beltamozhservice" will build a large platform for trucks waiting to leave the country near the "Kozlovitchi" checkpoint. We will take all measures to build it this year," said Vladimir Orlovsky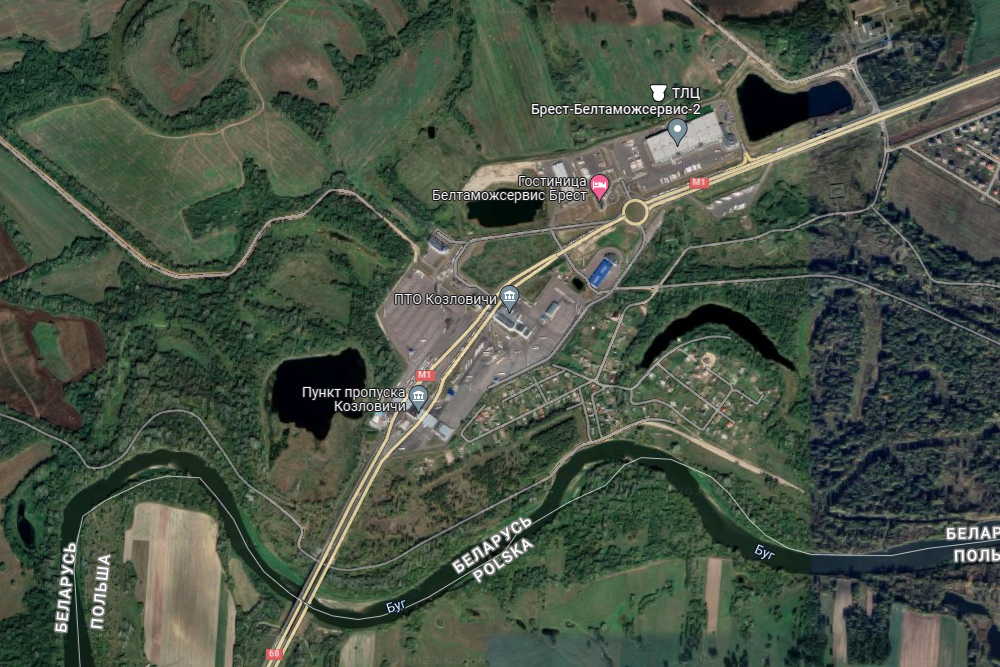 In addition, the platform for people waiting to leave the country near the "Warsaw Bridge" checkpoint for cars and buses will be reconstructed. "In the near future it will be bought by "Beltamozhservice", and in agreement with the city authorities we will determine how the reconstruction and expansion of this site will take into account the population living there and the reserves. We will be very careful in expanding the area," the SCC Chairman added.
Recently, queues of trucks and cars at the country's western borders have become almost commonplace. In violation of the existing agreements, our neighbors have apparently and deliberately reduced the volume of vehicles crossing the border. This has had a negative impact on the movement of goods across the border. For their part, Belarusian customs officers are doing their best not to restrict the flow of goods.
""It has not been an easy year, partly because there have been major changes in border-crossing technology. Our western neighbors have banned trucks registered in Russia and Belarus from entering the EU. As a result, our work has been completely reorganized. Now all trucks are either reloaded or recoupled directly at the logistics centres near the border. In effect, this is a double clearance - we clear the goods at the border and then again at the TLC. We have deliberately taken these measures in order to give Belarusian business and transport organisations a chance to work," said the head of the State Customs Service.
According to him, the customs officers are dealing with the increased intensity of the customs clearance process. For example, the Brest customs office processes 700-750 trucks per day. In order to reduce the workload on the staff of the customs authorities in the Polish and Lithuanian directions, the officers who are not engaged at the Ukrainian border are relocated there. The Gomel customs alone has transferred 100 employees to the Grodno region. Similarly, officers are being transferred from Pinsk to strengthen the "Warsaw Bridge" and "Kozlovichi" checkpoints.
Brest customs held a meeting to summarize the work of Brest Customs Service in 2022 and set the targets for 2023. The event was attended by the Chairman of the State Customs Committee Vladimir Orlovsky, the Chairman of Brest City Executive Committee Alexander Rogachuk, representatives of law enforcement agencies and customs personnel.