On September 22, 2020, Vadim Babarikin, General Director of RUE Beltamozhservice, and Anatoly Buben, Chairman of the Belgospischeprom concern, signed an agreement on mutually beneficial cooperation in order to develop transport attractiveness between Belarus and China.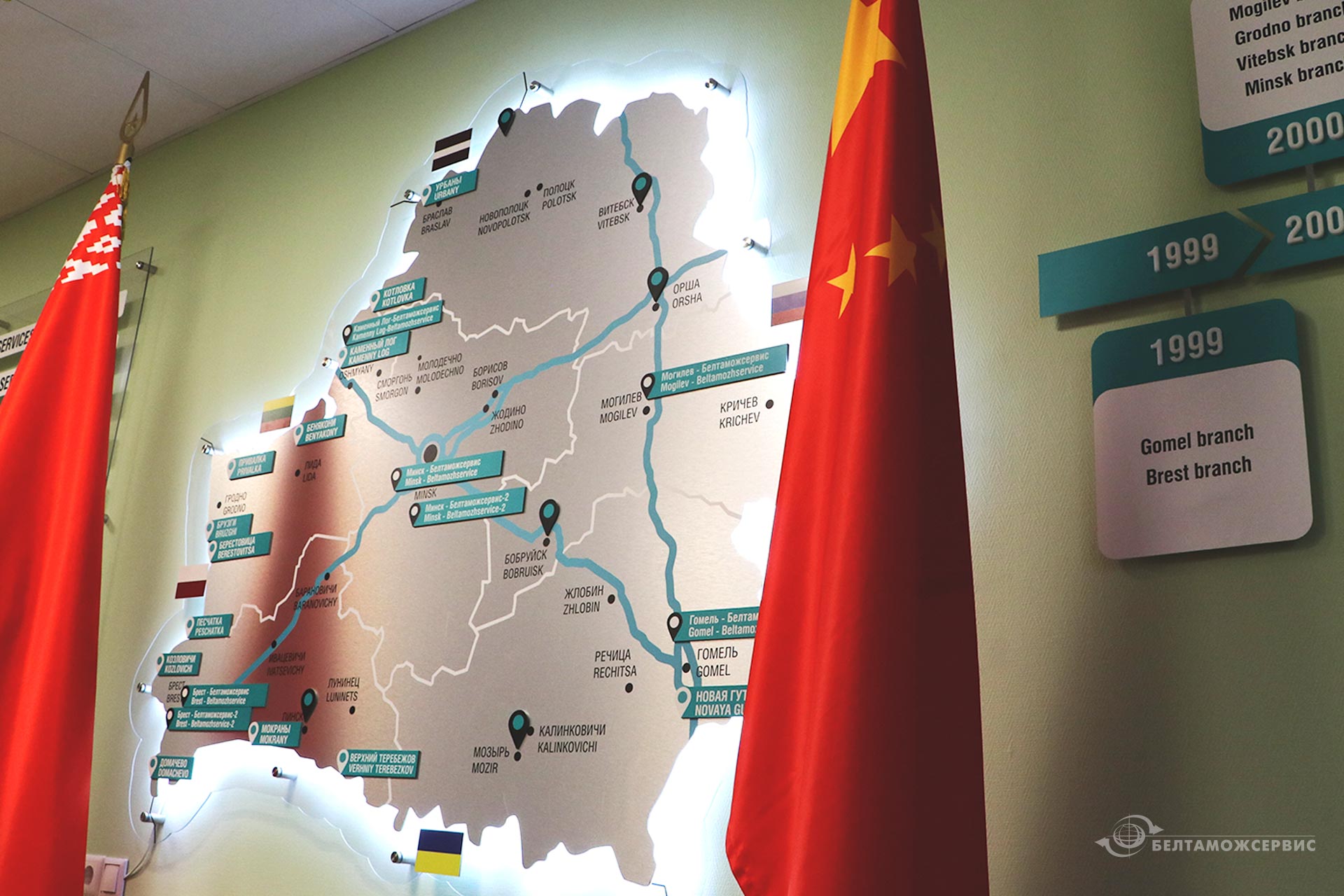 This document will give impetus to the Belarusian-Chinese relations. Its main goals are to increase the volume of exported food products of the Republic of Belarus, to promote the development of export and transit traffic, to increase cargo flows of Belarusian enterprises, to ensure the availability and quality of transport services, as well as to reduce costs.
It's not a secret for anyone that Chinese consumers highly appreciate the quality of Belarusian products. The demand for chocolate, rapeseed oil and alcohol is so high that some manufacturers have even developed new recipes for delivery to the Middle Kingdom. Therefore, the transportation of goods is one of the key issues in the development of bilateral relations.
For reference : RUE "Beltamozhservice" has been actively developing projects within the framework of the "One Belt - One Way" initiative for the transportation of goods by rail as part of organized container trains, being both consignee / consignor, co-operator and forwarder of container trains .
In the first half of 2020, RUE Beltamozhservice sent 11 container trains (about 522 containers) to the PRC in transit through Russia, Kazakhstan, Mongolia. The total volume of delivered products amounted to 12 thousand tons. Travel time from Belarus to China is 14-16 days. Unloading points in China: Taiyuan, Changsha, Chisumu. In the future, it is planned to send up to 4 container trains per month.
Given the strategic cooperation of the Republic of Belarus and the People's Republic of China in the field of foreign economic activity, customs authorities and other organizations are constantly working to simplify customs procedures in the field of international transportation in the direction of China-Belarus-China.
More details: АТН (Belarus) , CTB , BelTA , SAT: Belarus Today