In order to improve the procedure for crossing the State Border of the Republic of Belarus by vehicles leaving the Republic of Belarus, in 2015 by the Decree of the President of the Republic of Belarus dated July 02, 2015 No. 305, our company was designated as an operator of the electronic queue system.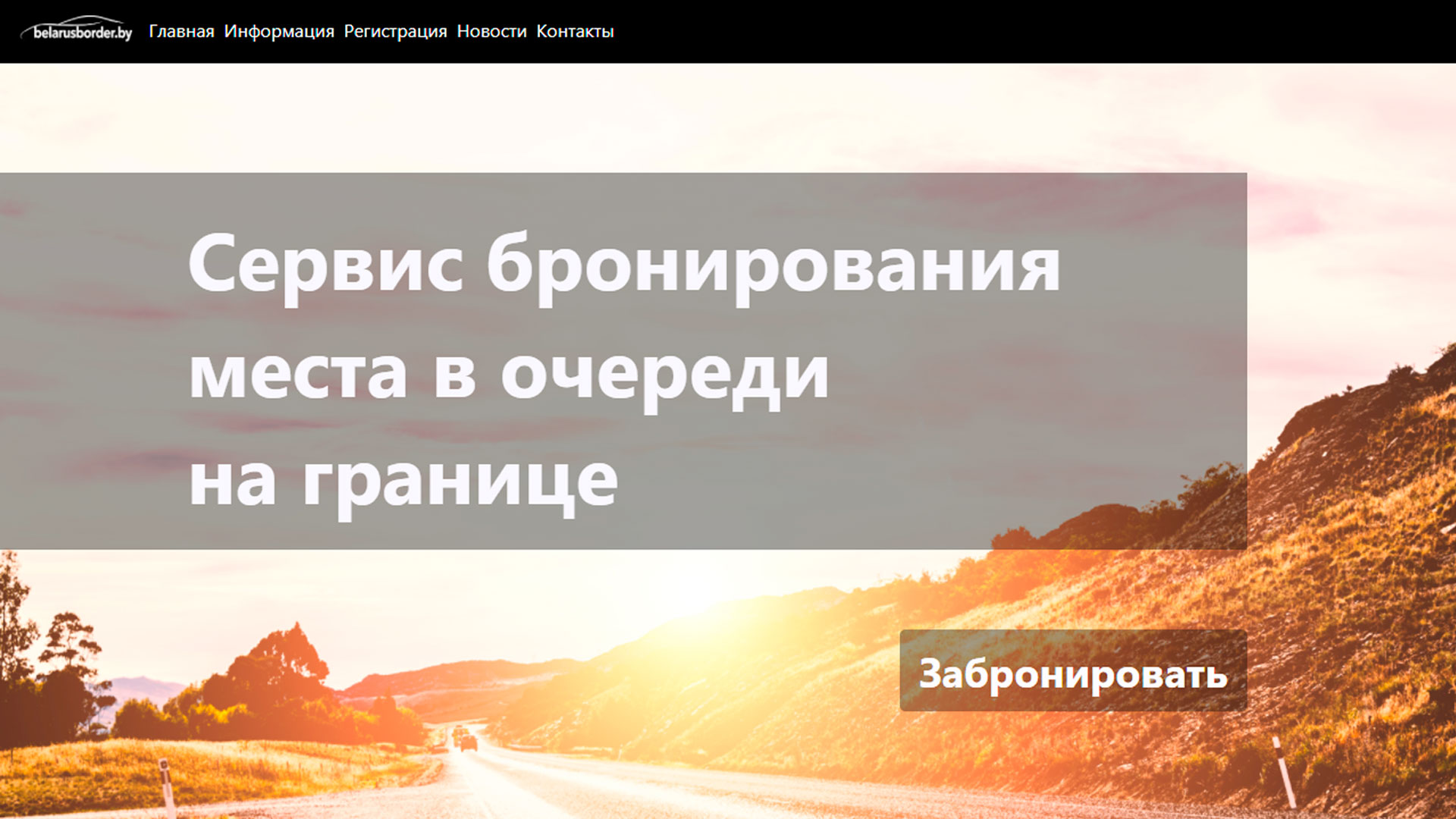 We were tasked with ensuring the efficient, uninterrupted operation and management of the electronic queue system. For this RUE "Beltamozhservice" has developed a software package that provides information interaction between operators of waiting areas and checkpoints on the state border of the Republic of Belarus, which allows on a special website ( https://belarusborder.by/ ) book the time of entry to the checkpoint for both trucks and cars.
This project is important and necessary for our country, since it improves the procedure for passing the state border, creates the most comfortable conditions for its crossing by individuals and freight vehicles, increases the transit attractiveness of the state, solves the issue of the ecological state of roads and shoulders, and also contributes implementation of digital technologies in logistics as part of the concept of creating an ecosystem of digital transport corridors of the EAEU.
RUE "Beltamozhservice" in 2019 near the agro-town Benyakoni, Voronovskiy district, launched a project for the construction of a waiting area for vehicles to enter the road checkpoint "Benyakoni" with the introduction of the "electronic queue" system. Design work is currently being completed.
As part of the "waiting area" complex with an electronic queue system, a roadside service facility will be created - a mini-market and a cafe, as well as services (shower, washing machine, etc.) and comfortable rest rooms will be offered. p >
Read more on: & quot; Hrodna true & quot;