December 21, Minsk / Corr. BELTA /. The introduction of electronic technologies will become the main direction in the activities of the State Customs Committee. The new Chairman of the State Customs Committee, Vladimir Orlovsky, told reporters about it, BelTA correspondent reports.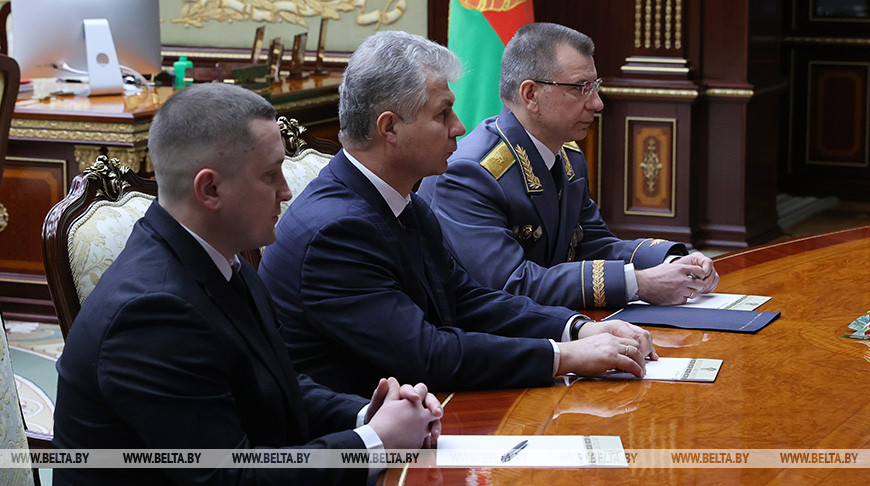 "The main task is to ensure that belarusian exports go away literally in minutes, and that imported raw materials and components for our production be processed as soon as possible," said Vladimir Orlovsky.
The new head of the State Customs Committee recalled that now the Сustoms authorities are conducting an experiment on remote clearance of goods, when goods are registered at one point, and an employee of a completely different customs point is engaged in it. Next year, this technology is planned to be introduced throughout the country.
Vladimir Orlovsky drew attention to the fact that if five years ago imported goods were processed for a day or two, now about 85% of foreign cargoes with all checks and collection of payments are processed in two hours. "But we are trying to reduce even these terms, including through electronic technologies," he stressed.
According to the Chairman of the State Customs Committee, despite the coronavirus pandemic, the transit of goods through Belarus and, in general, the traffic in the country has not decreased. "The goods are on their way. Those people who have registered the movement of individuals across the border will strengthen the cargo direction. And this will have a positive effect on the clearance of goods," Vladimir Orlovsky is convinced.