On August 28, 2020, on the basis of the Brest branch of RUE "Beltamozhservice", the results of the company's work for the month were summed up.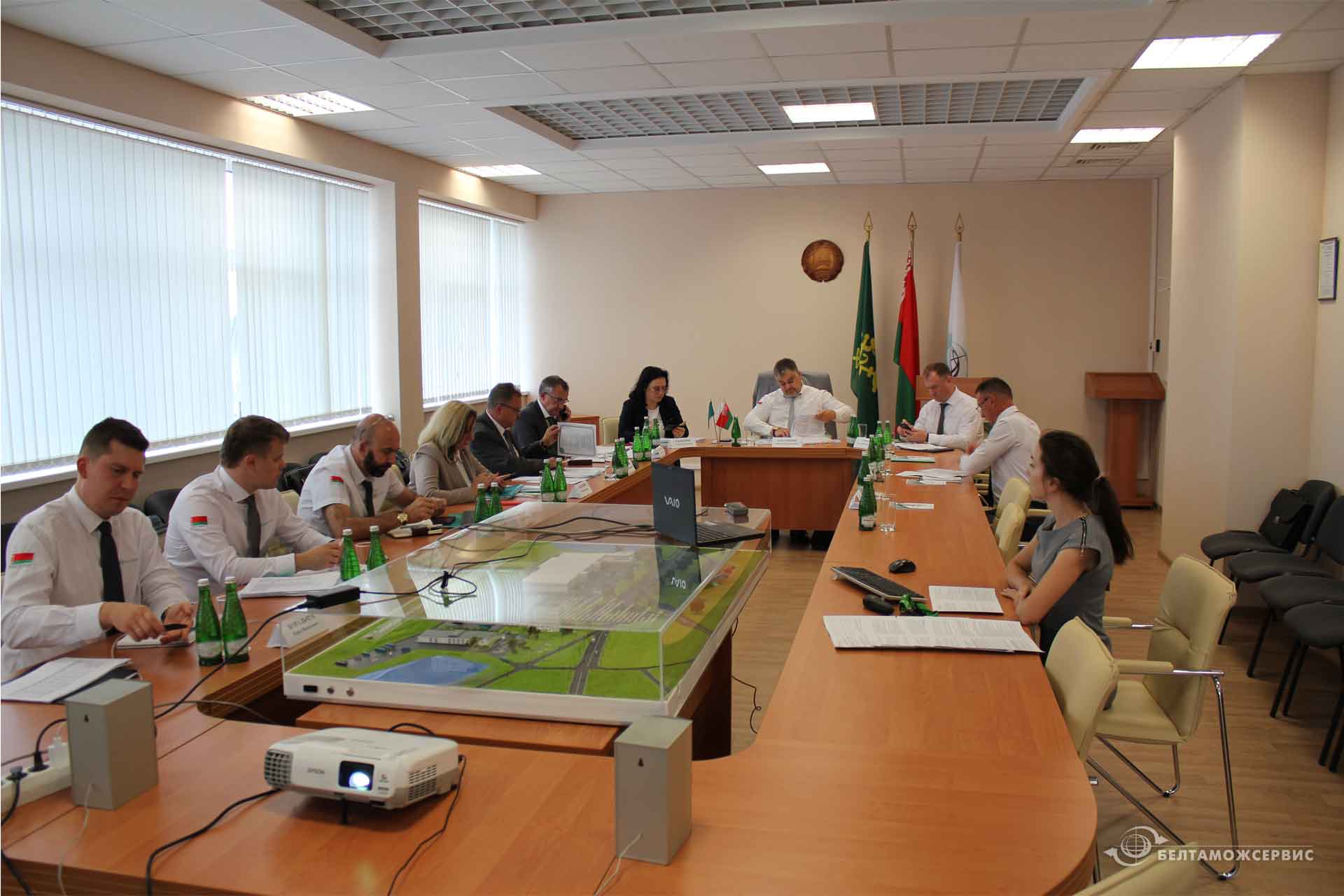 Participants of the meeting of the balance commission visited the VPTO "Luninets" OTD "Pinsk" of the Brest branch of RUE "Beltamozhservice", got acquainted with the organization of the activities of the departmental point of customs clearance "Luninets". Further, the positive experience of the transport and logistics center "Brest-Beltamozhservice-2" was studied, the organization of a new type of service (bar-buffet, alcohol retail store, warehouse store).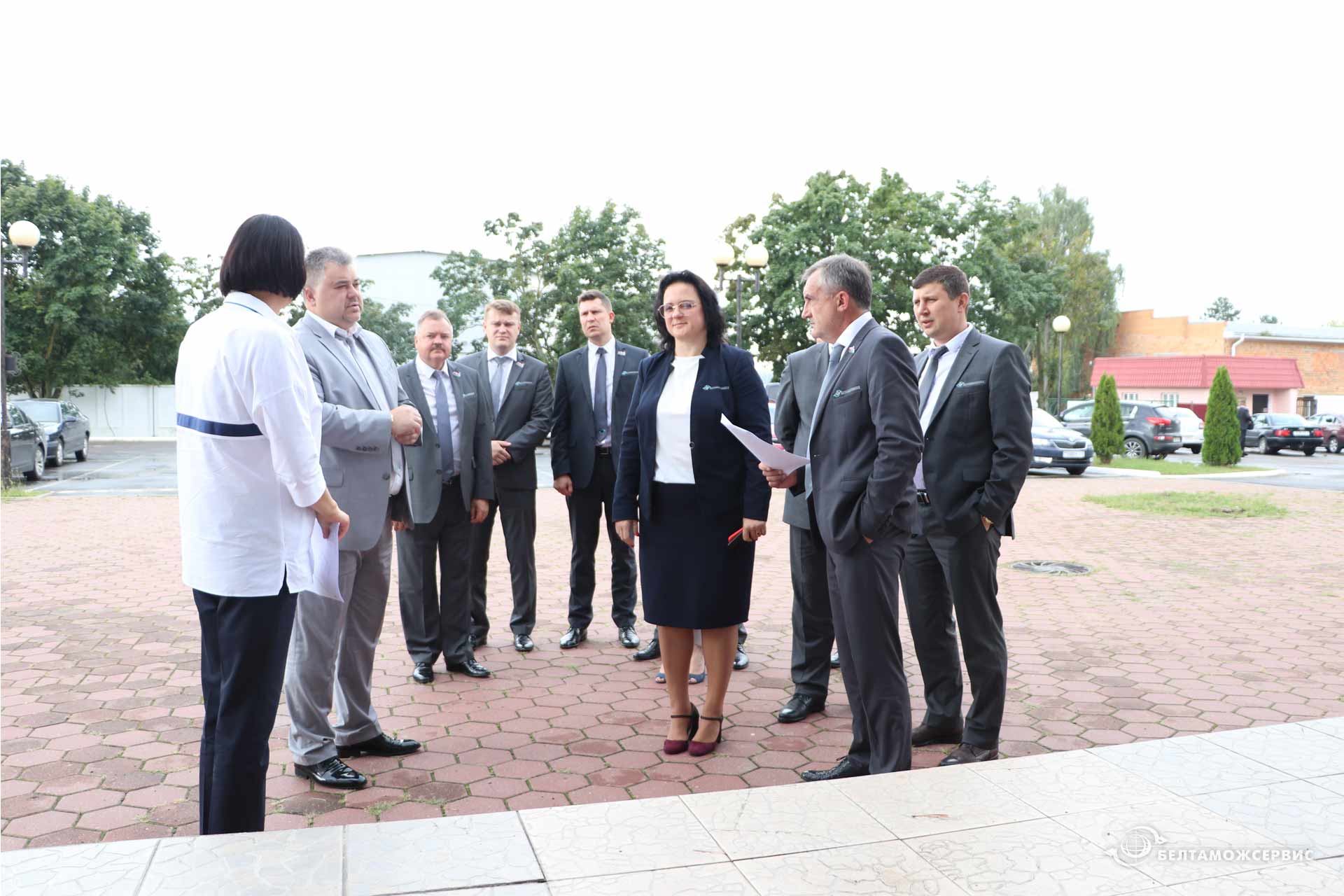 The on-site format of the balance sheet allows you to get acquainted with all aspects of the activities of RUE Beltamozhservice in the regions and quickly make a decision on the organization of work, taking into account the existing situation on the market of transport and logistics services, and the development of the enterprise infrastructure.
Some of them are the implementation of a new project for the construction of a waiting area with the introduction of an electronic queue system for entering the Benyakoni checkpoint. The design work is already being completed. It is planned to open a mini-market with a cafe on the territory of the complex, equip shower cabins with washing machines. As well as the modernization of the TLC "Kamenny Log-Beltamozhservice".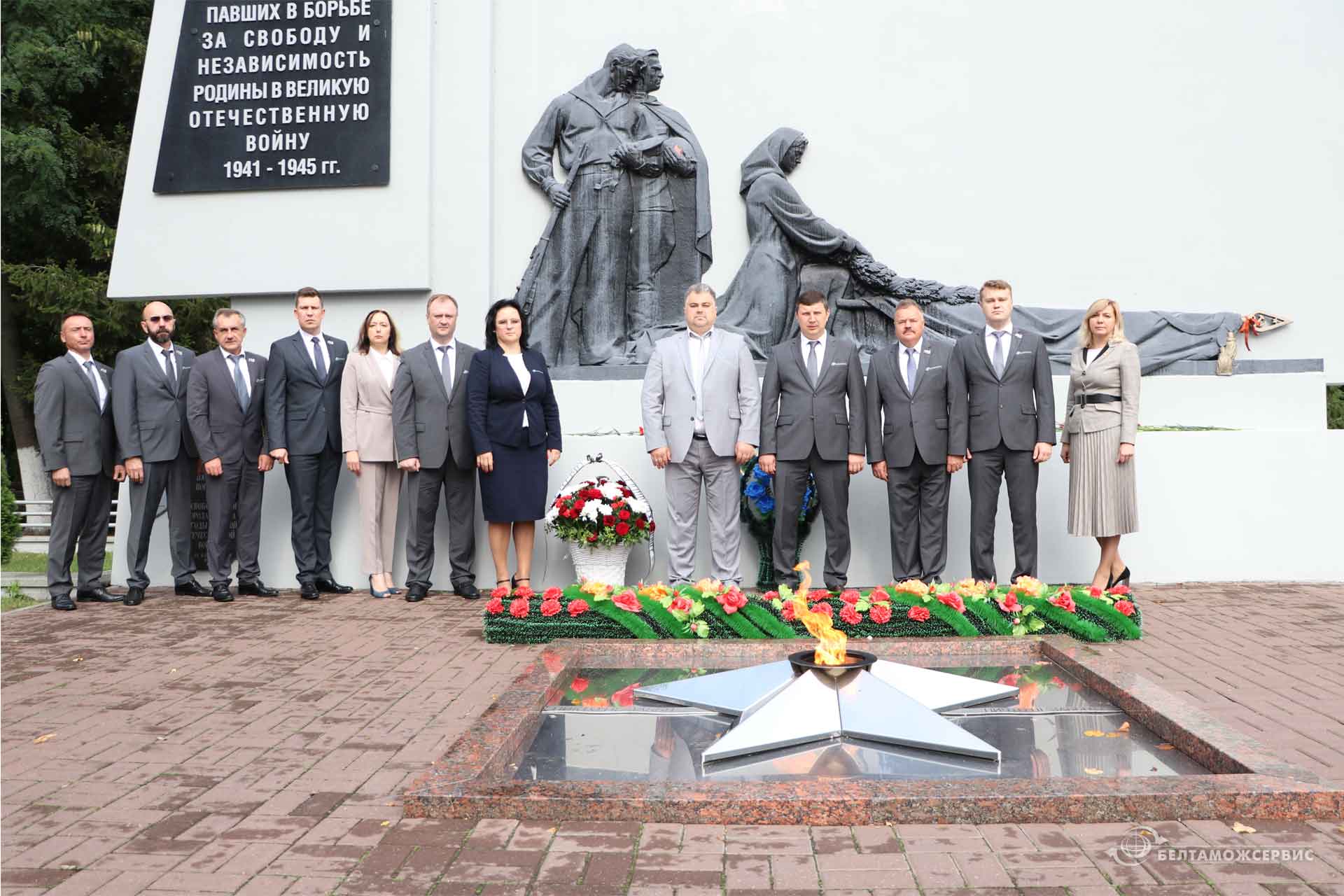 Also, the management and employees of the Beltamozhservice RUE laid wreaths at the memorial to the soldiers who died on the battlefields of the Great Patriotic War during the liberation of Pinsk.
During the meeting of the balance commission, not only were the results of the financial and economic activities of the Enterprise and branches in all areas of work for the month considered, but also tasks for the next period of work were identified.
In the plans for the next month, the unconditional fulfillment of the indicators of the business plan, as well as the retention of the positive dynamics of the achieved indicators of transport and forwarding activities.