The latest quarterly issue No. 3/2023 (July - September) of the Customs Bulletin magazine has been published.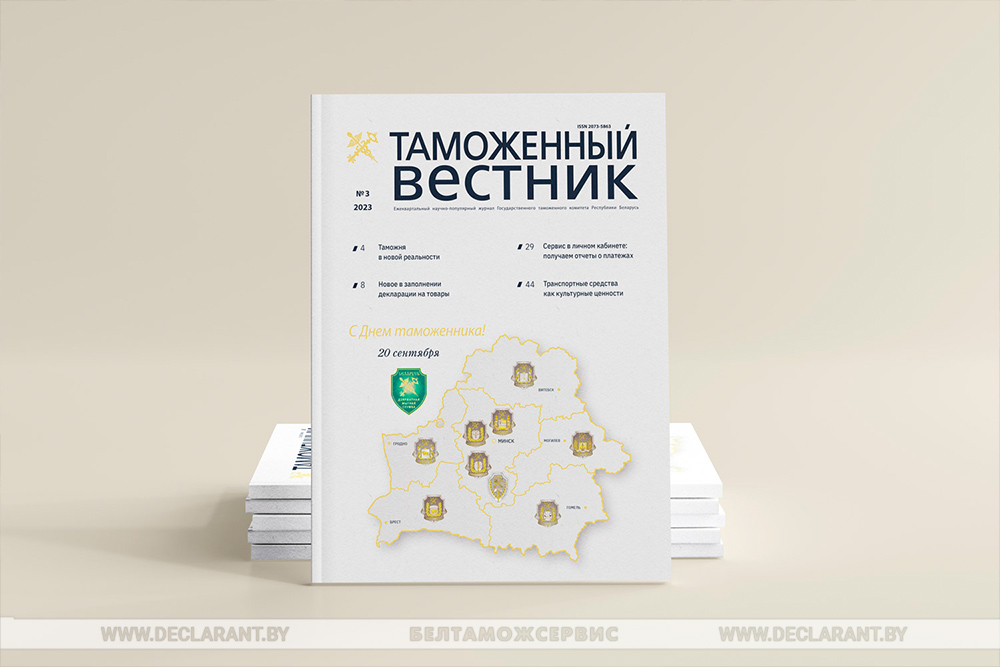 Read in the issue:
"Actual" column
Customs in the new reality (participants of the XIV International Scientific and Practical Conference "Prospects of Eurasian economic integration in the context of new challenges and threats: customs dimension" on the key issues of improving customs administration).
New in filling out a goods declaration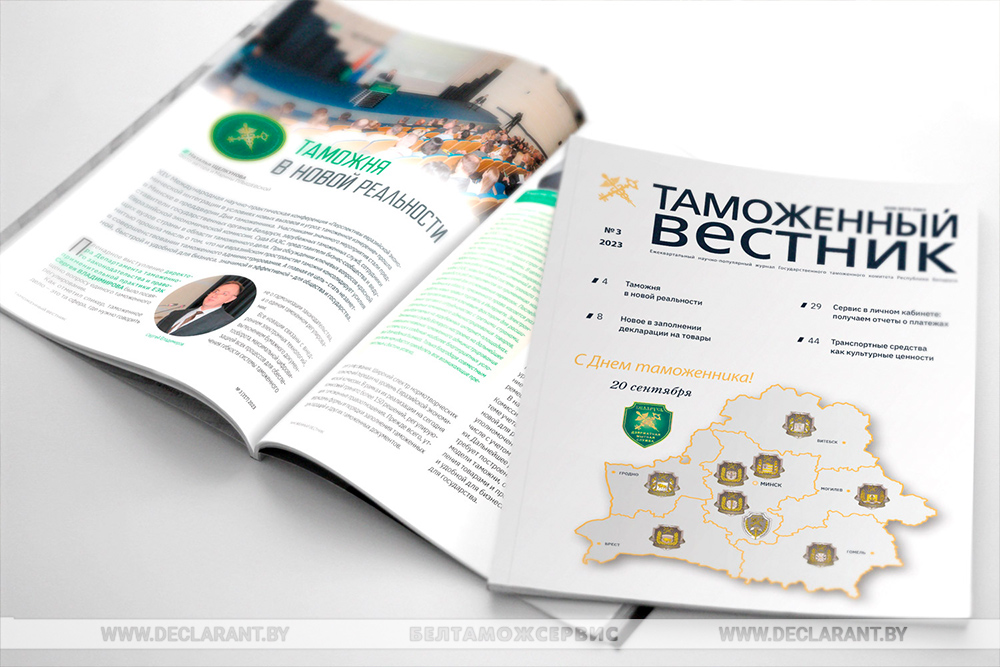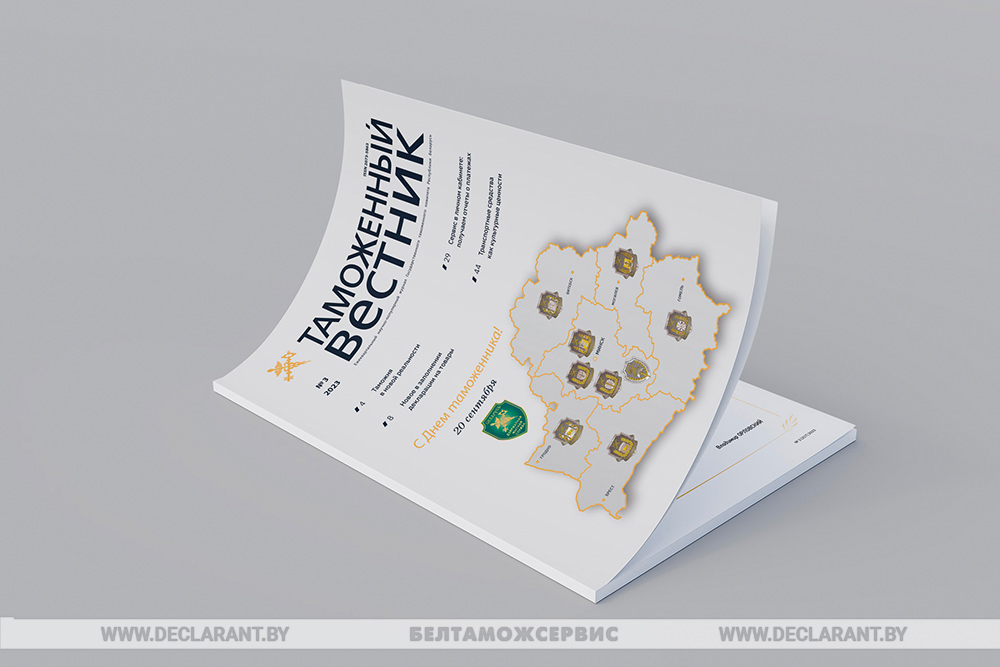 "SCC informs, clarifies"
Export to the Russian Federation
"Customs - business"
New in VAT payment
"Competent"
Peculiarities of application of the certificate of security provided
Service in myAlpari: receiving reports on payments
About consignors' letters to CMR waybills
"To help the declarant"
About classification of goods
Accurate information - the right decision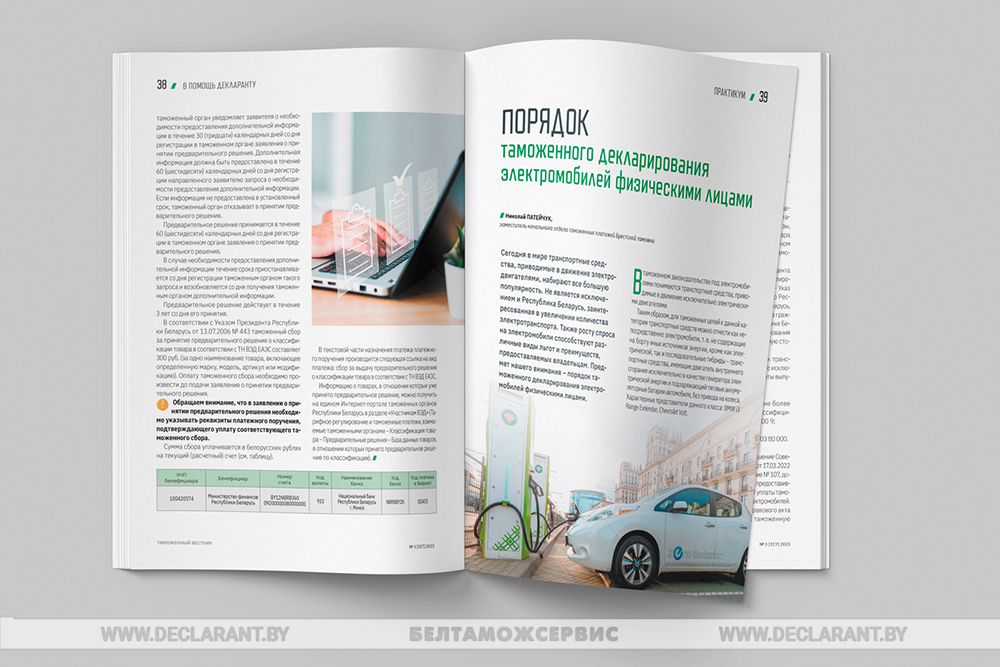 "Practicum"
Procedure of customs declaration of electric vehicles by individuals
Vehicles as cultural values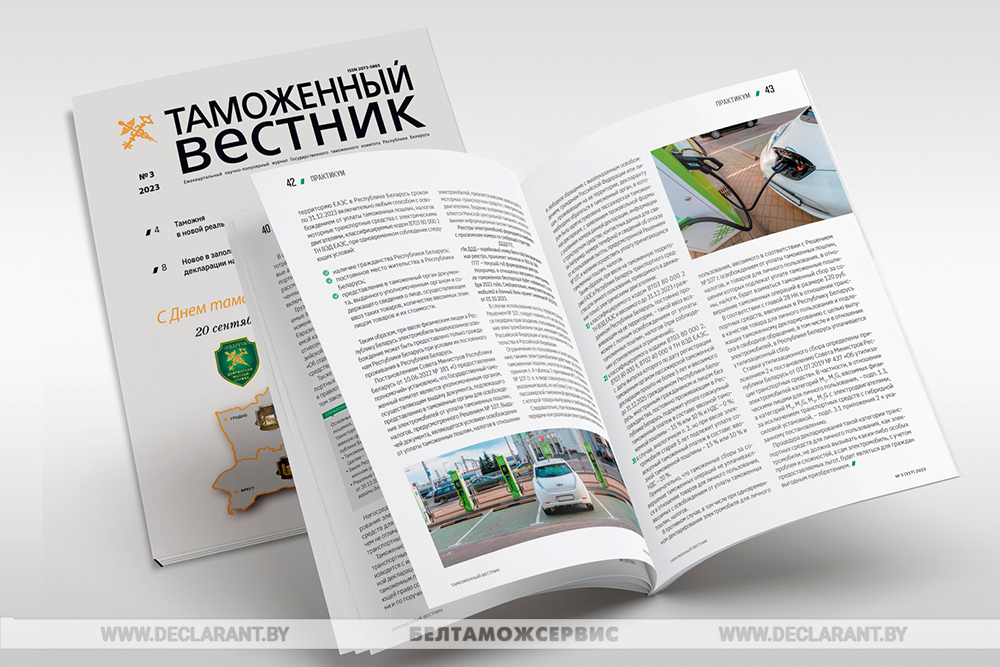 "Feedback"
Q&A
"Our Consultations"
Answers to questions of legal entities
"Risk Management"
The probable turned out to be obvious
"Cynology"
Icarus, Fury and Troy: know ours!
"In Focus"
Participation of a witness in administrative proceedings: rights and obligations
"Ideas. Innovations"
Customs can be "green"
"Scientific Publications"
Scenarios of EAEU development: impact on the economy of the Republic of Belarus
On Some Issues of Improvement of Law Enforcement Practice of Temporary Measures of Non-Tariff Regulation
You can subscribe to the magazine in a most favourable way. For more information on subscribing to the Customs Bulletin, please click here.