Beltamozhservice presents its developments in the field of logistics at the XI International Economic Forum "Innovations. Investment. Prospects" in Vitebsk on May 18-19, BelTA was informed by the press service of the enterprise.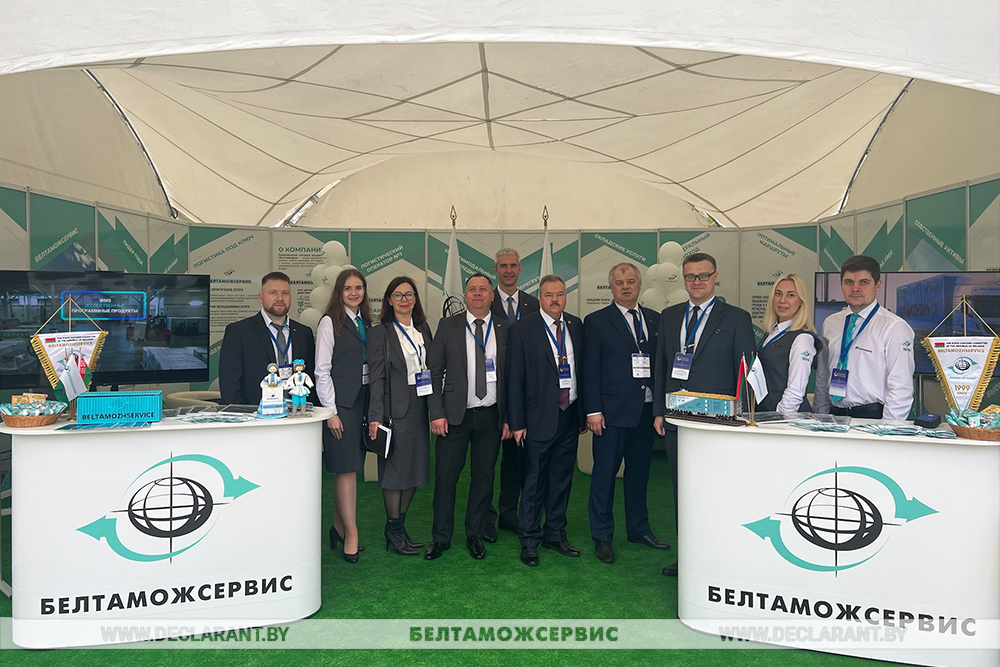 Beltamozhservice will present a system of applying and tracking a navigation seal and a monitoring program, as well as its own IT developments that can be used on the territory of the EAEU countries to automate logistics management processes, monitoring the status and location of transit cargo. The company will also show a software product for organizing the operation of waiting areas for vehicles at border checkpoints.
ТAlso at the forum, the company will demonstrate how the transport and logistics infrastructure of the Vitebsk region is developing. In particular, we will talk about the development of infrastructure along the largest transport and logistics corridors, ensuring the unhindered flow of goods and transport through the country. In addition to that, the transport and logistics center "Vitebsk-Beltamozhservice" will also be talked about.
Additionally, the representatives of the company will talk about the organization of recoupling/reloading, which, in combination with services for processing transit declarations, providing guarantees for the transit of goods, organizing transportation through the territory of the EAEU and other related services, is provided by the company in specially designated places near the border with the European Union.
Beltamozhservice is a republican unitary enterprise established by the State Customs Committee, a national logistics operator.
Source: Belta.