The adoption of joint decisions on the development of effective mechanisms to facilitate foreign trade was discussed on March 17 by the participants of the public advisory council under the State Customs Committee, which has proven to be an effective platform for building constructive relations between customs and business.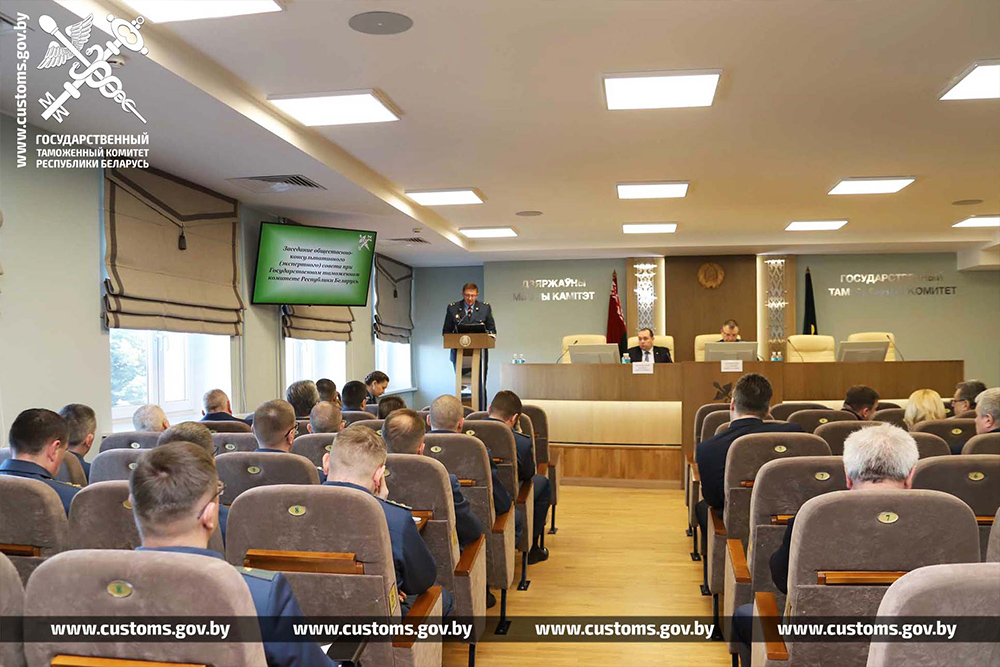 Representatives of the State Customs Committee, customs, departmental Institute, RUE "Beltamozhservice" and the business community took part in the meeting under the leadership of the Chairman of the SCC Vladimir Orlovsky.
Much has already been done to promote the development of the national economy, including simplifying customs formalities, minimizing the administrative burden and supporting Belarusian business entities to gain a foothold in new markets.
The SCC is actively negotiating with foreign colleagues on the development and conclusion of Agreements to facilitate mutual trade, the provisions of which allow the priority procedure for customs operations to be implemented. Seven such documents have already been signed with Turkey, Moldova, Georgia, Uzbekistan, Iran, Syria and Tajikistan, consultations are being held on the possibility of signing these agreements with India, Morocco, Egypt, Israel and Tunisia.
The agenda of the meeting included aspects of interaction concerning temporary non-tariff regulation measures introduced unilaterally by the EAEU member states in relation to certain categories of goods.
At the initiative of representatives of foreign trade activities, the provisions of the new version of the Law on Customs Regulation, which relate to the development and application of internal control systems of customs representatives and authorized economic operators, were discussed.
The meeting participants also discussed the actual issue related to the use of temporarily imported foreign vehicles of international transportation in the customs territory of the EAEU in «national» transportation under the conditions of the current sanctions restrictions on Belarusian carriers.
In addition, the proposals made by business unions on the adjustment of the Administrative Code of the Republic of Belarus and law enforcement practice on bringing persons to administrative responsibility were considered.
In the current economic conditions, the interaction of the state and business in customs regulation is of particular importance both in fulfilling the tasks assigned to the customs authorities and in order to create favorable conditions for the development of our country's economy in difficult conditions.