On December 8, Alexander Skachkovsky, Director of the Minsk Branch of RUE Beltamozhservice, spoke at the BelBrandAudit School of Brand Management, which took place at the Belarusian State University.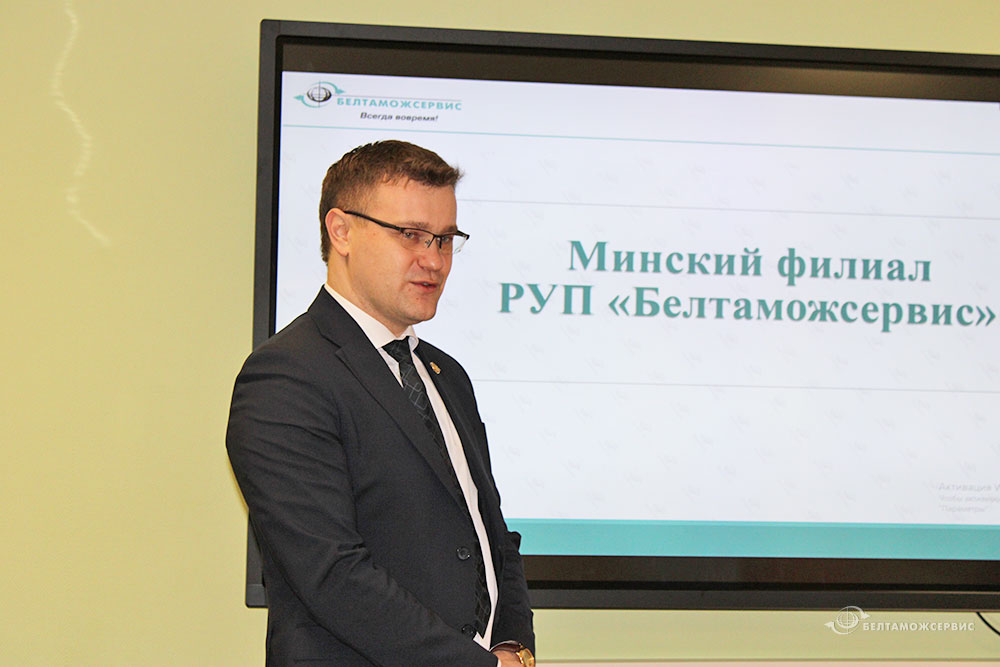 Participants of the project "School of Brand Management" - students of 2-4 courses of different faculties of BSU, who passed the preliminary selection. RUE Beltamozhsevis is the official partner of this project.
First of all, Alexander Skachkovsky told students about the activities of the logistics operator №1 in Belarus, the history of the company and the Minsk branch, its structure, services provided, the development of freight forwarding in Belarus.
The activities of the BTS include a wide geography of transportation by rail, sea, road and air, due to the presence of its own fleet, railway containers. During the meeting with students, the issues of the most economical for the consumer opportunities to move goods were discussed, using the multimodal method.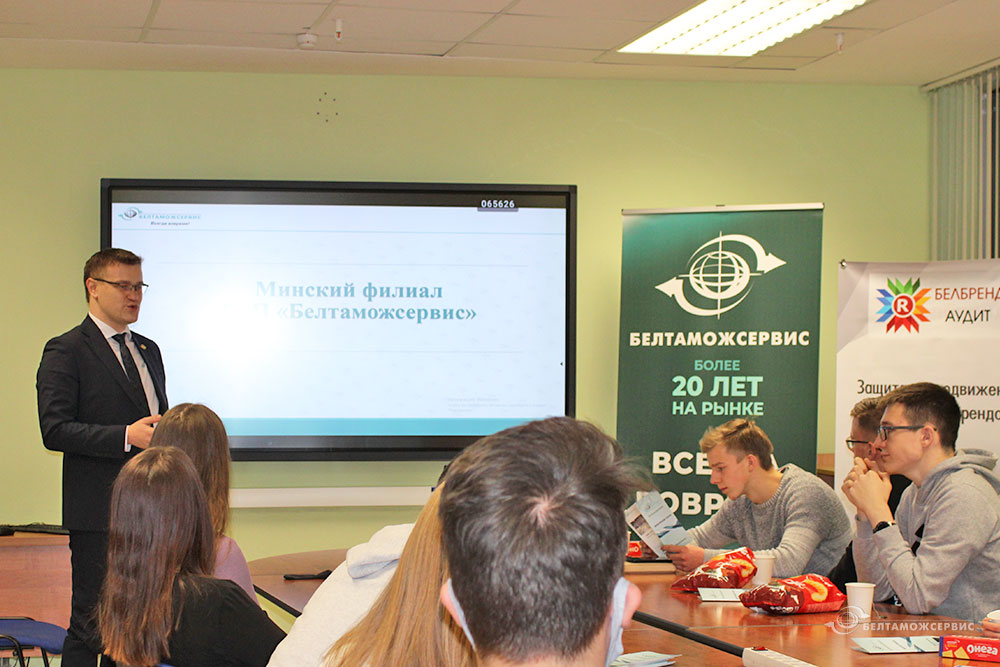 In addition, the topic of the peculiarities of the enterprise as a customs representative and authorized economic operator of the third type was touched upon. Opportunities of the enterprise to act as a guarantor for its clients before the customs authorities in terms of ensuring the fulfillment of obligations to pay customs duties and taxes. And also representation of services on placement and storage of the goods in own warehouses, carrying out operations on marking of the goods by excises, KIZ, RFID-tags.
Retrospective questions were also discussed about how much time the declarant spends on registration and submission of documents to the customs authorities and how it was several decades ago. Students also learned about the expansion of the network of branded retail stores "Beltamozhservice". Where products are sold without intermediaries at the most competitive prices.
Virtually every question raised by the speaker was well received by the audience. And one of the goals of the project is to create a communication platform between students and leaders and specialists of successful Belarusian organizations and enterprises. During the meeting, students together with the speaker "brainstormed" and suggested several startups to develop RUE "Beltamozhservis". The best proposals will be considered in terms of implementation, and students are invited for an internship.
At the end of the meeting, the students thanked the speaker for the current topic and took a joint photo on the site of the School.