In 2020, RUE Beltamozhservice announced its participation as the General Partner of the national exposition. To visit the company's stand, those who wish must register for free by going to the platform www.temex2020.com a> .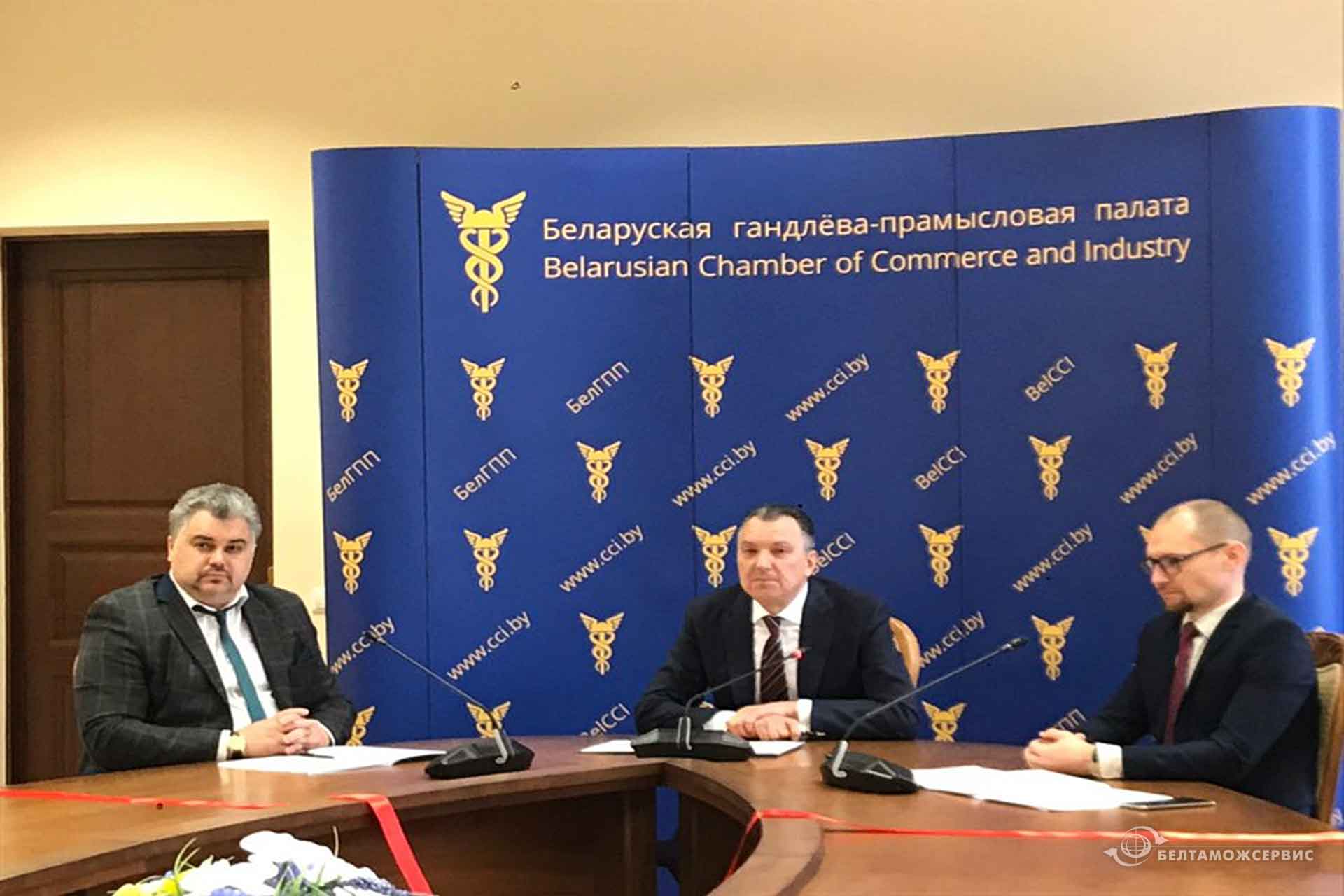 The General Director of RUE Beltamozhservice Vadim Babarikin took part in the opening of the National Exposition of the Republic of Belarus in the framework of the third Chinese International Import Exhibition - CIIE 2020.
RUE "Beltamozhservice" is an active participant in the implementation of the "One Belt - One Road" project. Our The company develops Belarusian-Chinese cooperation < / noindex>, mainly organizing the provision of a full range of services for the export of Belarusian products to China. The list of exported goods is diverse - lumber, peat, flax fiber, dry dairy products, starch - products supplied from different regions of Belarus.
"Our company helps businesses located anywhere in the world in matters of transport and logistics services, guarantees, international transport, warehousing, customs clearance of goods, declaring, booking a queue at the Belarusian border," Vadim said at the online opening of the National Exposition Babarikin.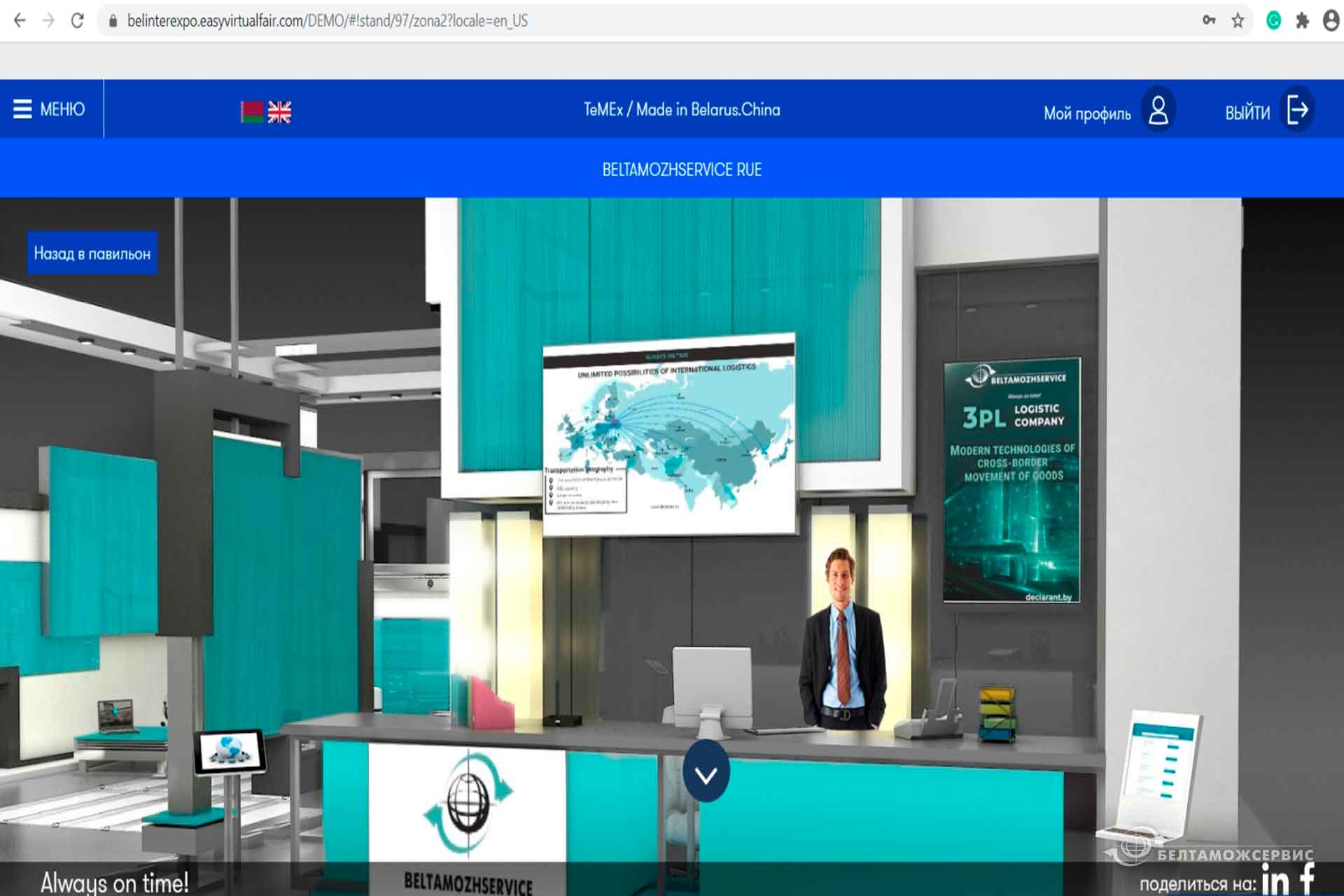 At the stand of the general partner - RUE "Beltamozhservice" there are virtual offers of services: videos, business offers. Visitors will be able to view a personal video greeting for free and chat with a company representative via text chat.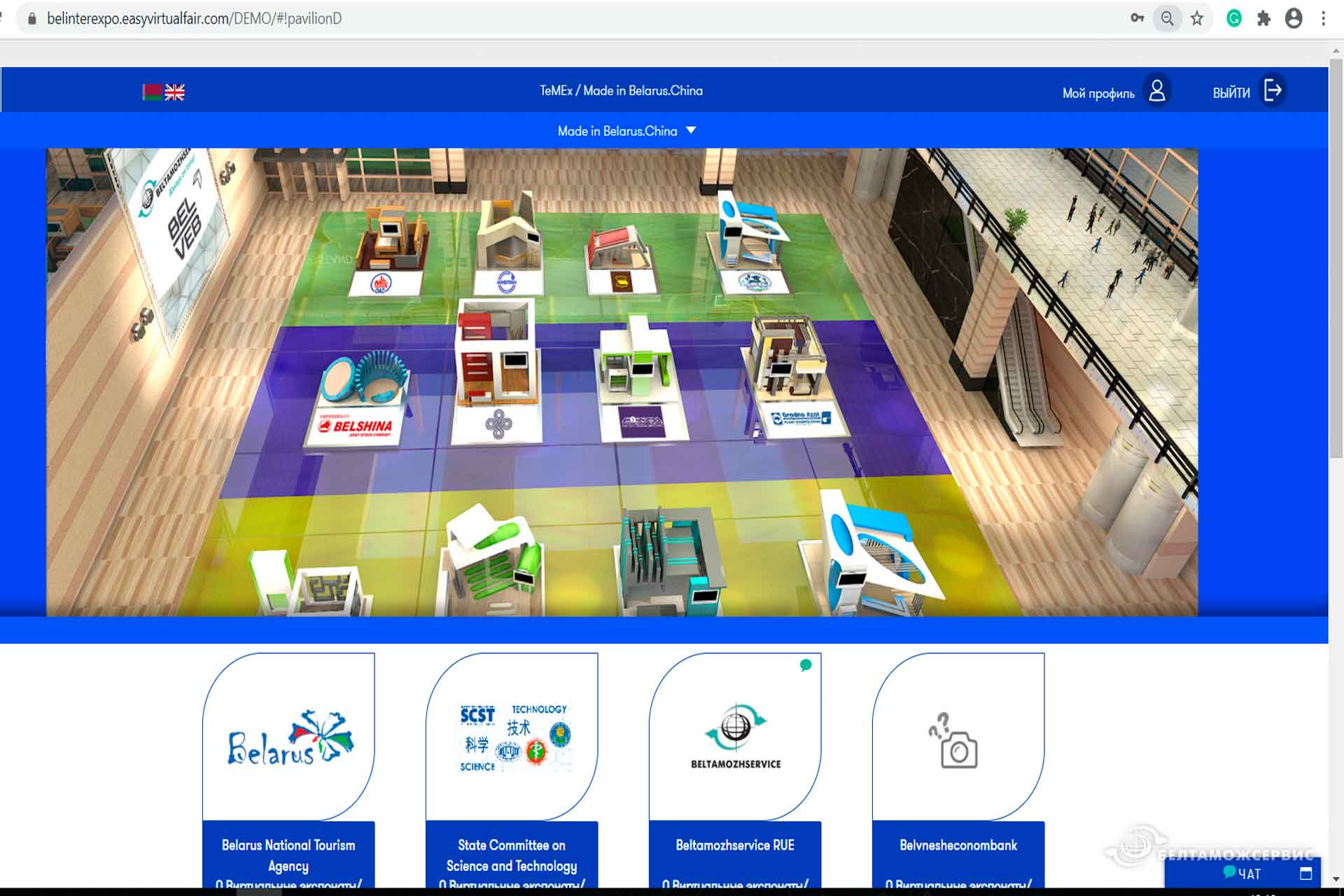 This year the National Exposition is organized on an interactive exhibition platform and will be available from November 5, 2020 to January 14, 2021, and all Belarusian-Chinese business events of the exhibition will be held online. The largest enterprises of Belarus will take part in the online exposition. Companies will present their developments in various industries to partners.
On November 10, 2020, it is planned to hold a Belarusian-Chinese business forum with the participation of representatives of business associations of the two countries, Belarusian and Chinese enterprises and organizations in order to establish new business contacts and promote the export of Belarusian products and services to the Chinese market. p>

Opening Ceremony of the National Exposition of the China Import Exhibition
Exhibition history
The initiative to hold the China International Import Expo was born at the Belt and Road International Cooperation Forum in Beijing in May 2017, when the President of the People's Republic of China Xi Jinping proposed to hold an international exhibition of imported goods in Shanghai. The organizers of the exhibition are the Ministry of Commerce of the People's Republic of China and the People's Government of Shanghai.
Information on the topic: BelCCI , Belta , Belarus 1 .