Elena Golub, representative of Beltamozhizdat branch, takes part in the international exhibition "CeMAT RUSSIA 2023: the best solutions for transport and logistics" The information partner of CeMAT RUSSIA 2023 is the B2B magazine "Logistics.BY".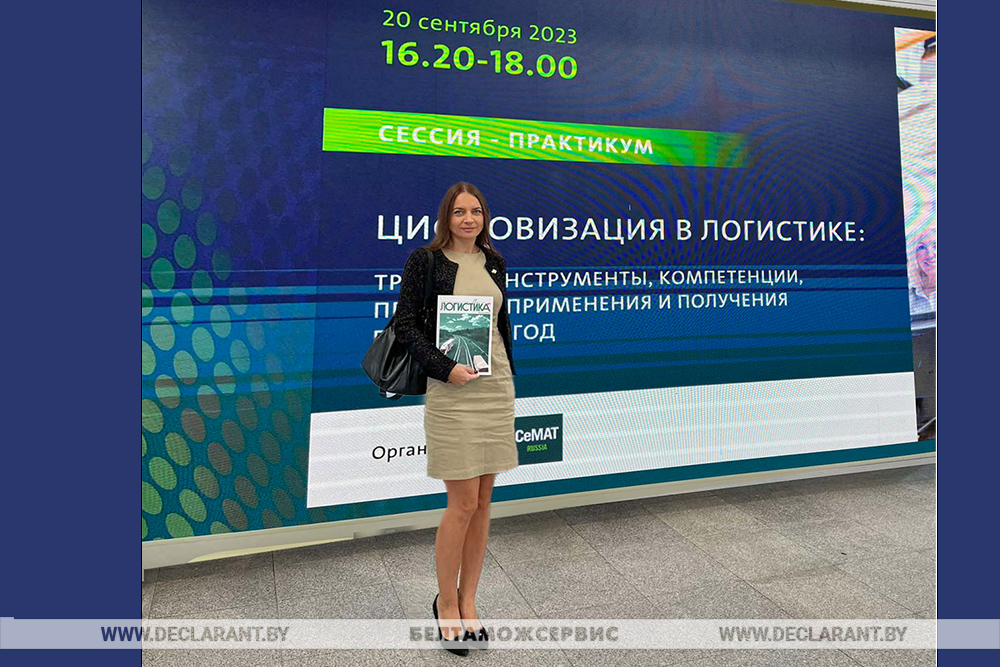 The CeMAT Russia international exhibition continues its work in Moscow - the only exhibition forum in the country presenting new products of warehouse equipment and systems, lifting and transport equipment, as well as warehouse automation equipment.
The exhibition demonstrates technological solutions and equipment for logistics and supply chain organisation for enterprises and organisations of various business areas: retail chains, transport and logistics companies, logistics complexes and terminals, manufacturing enterprises of various industries, etc.
The forum participants were such leading companies as X5 Group, OZON, Lamoda, Domodedovo Cargo, Leroy Merlin, Biocad-Pharm, Kamaz, AliExpress Russia, Russian Railways, Sberlogistics, Snow Queen, Yandex.Market, Wildberries, "Russian Product", "Business Lines" and many others.
The forum has already included the conference "Logistics 2023: Tools, Leaders' Experience, Solutions" and the workshop session "Digitalisation in Logistics: Trends, Tools, Competencies, Practical Application and Business Benefits".
Both events focused on the digitalisation of transport and logistics processes and its effectiveness in practical application.