These days the Minsk branch "Beltamozhservice" celebrates the 23rd anniversary of its foundation. A solemn event dedicated to this occasion was held on 23 October. Dmitry Yashkov, the director of the branch, noted the great contribution of the employees of the branch to the achievement of the set goals. He wished them not to rest on their laurels and to reach new professional heights.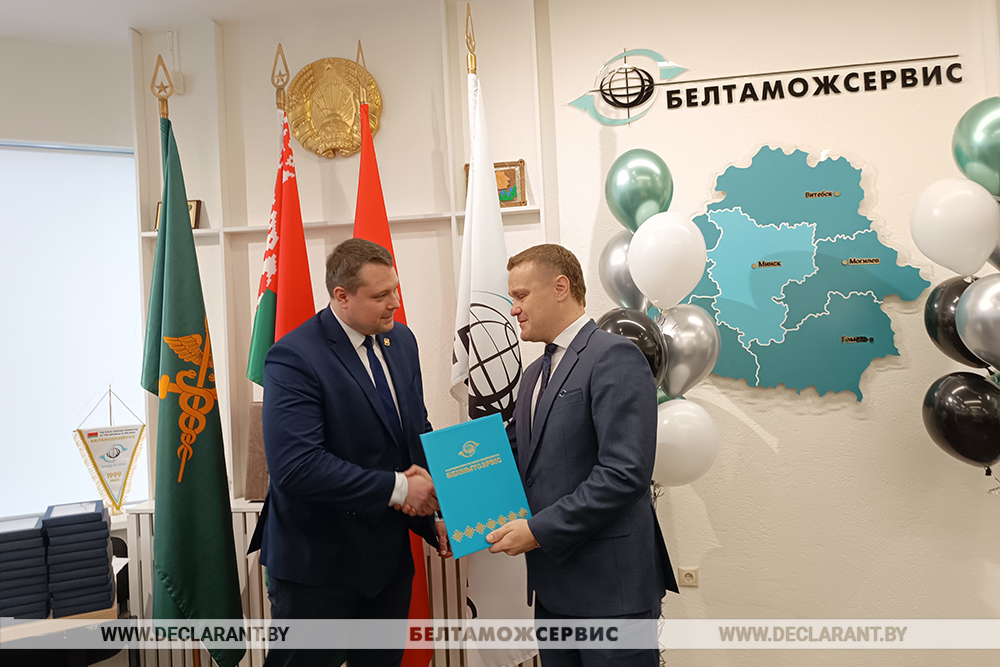 The First Deputy Director General of Beltamozhservice, Alexander Skachkovsky, took part in the ceremony. In his welcoming speech, he thanked all the employees of the Minsk branch and emphasised their contribution to the development of the company's logistics activities and the introduction of new technologies, in particular, the launch of the pilot project e-CMR, which enables the branch to carry out document management during cargo transportation without using paper waybills.
The best specialists of various structural divisions of the Branch were honoured with well-deserved awards for their exemplary performance of work duties, professionalism, high and stable performance.