A new issue of the production and practice magazine "Logistics.by" has been published.
Igor Komarovsky, member of the Council of the House of Representatives of the National Assembly of the Republic of Belarus, presents the results of legislative work in the transport sector in 2022 and plans for 2023
In the "Companies" section the reader can find out about the history of the leader of the national transport system – Belarusian Railways, which has recently celebrated its 160th anniversary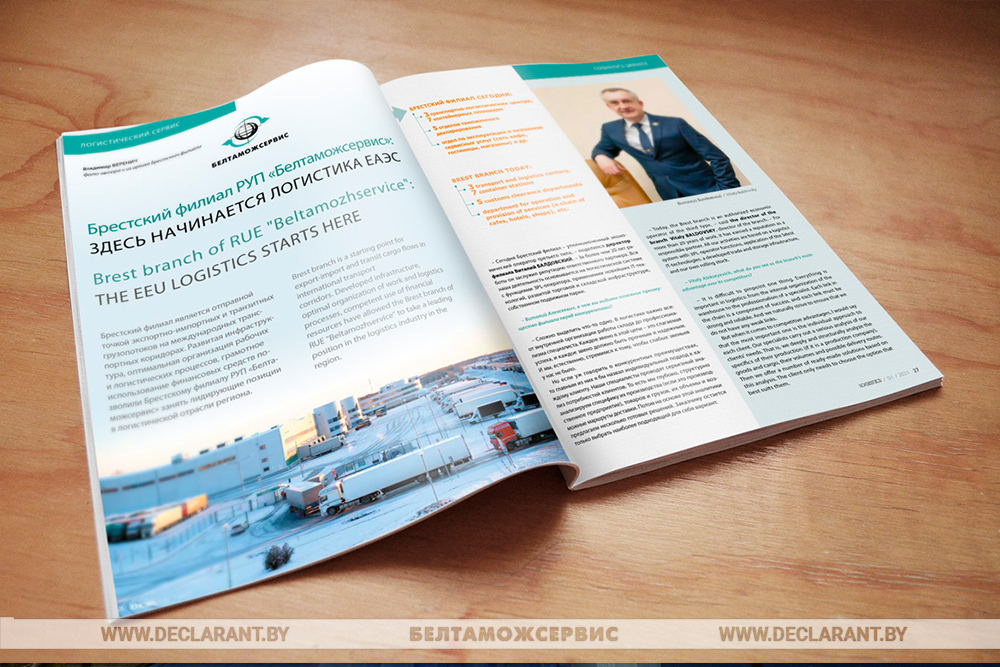 The "Logistic service" unit tells about the Brest branch of RUE "Beltamozhservice"
In the latest issue, you will also find out what the three basic principles of international cooperation in EEU logistics are, how companies relate to navigation seals and what is the carrier's responsibility for reloading/recoupling goods.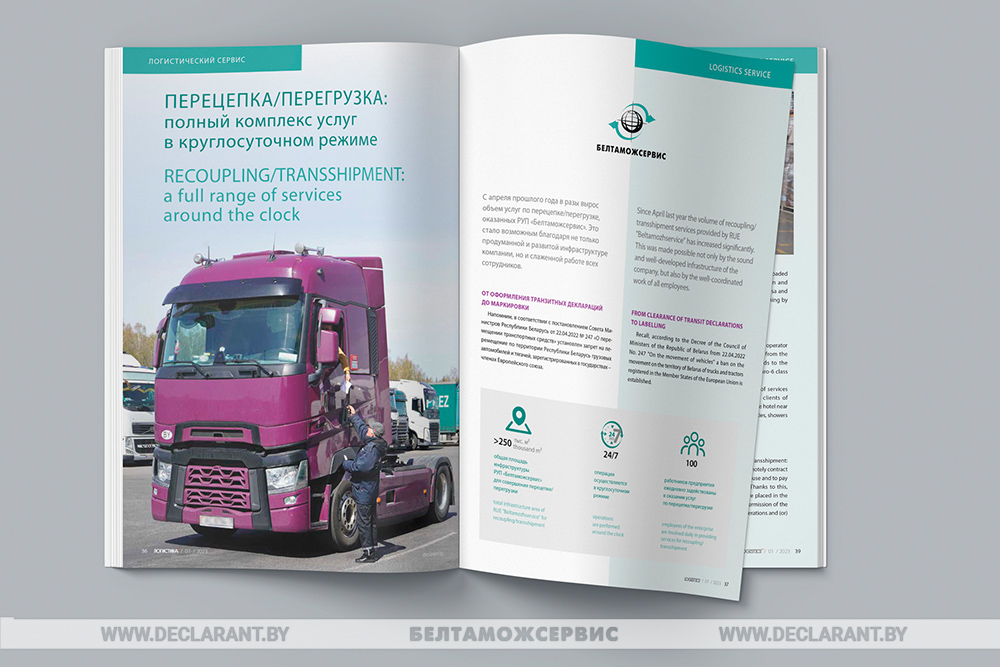 A recent interview with Anatolij Tozik, Director of the Republican Confucius Institute at the Belarusian State University, will help you better understand China.
The headline "Tourism in Belarus. Heritage" takes the reader to the most secret places of the Zhyrovichy Monastery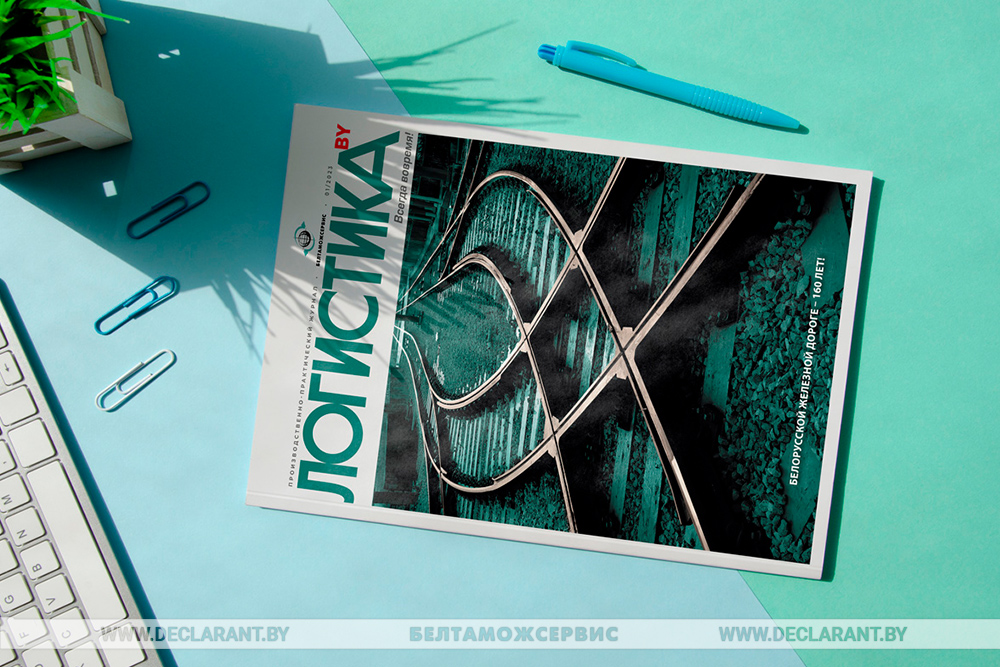 "Logistics.by" magazine is published once every 2 months. It publishes up-to-date materials on organization and management in logistics, effective solutions, best practices and comments of experts and specialists. Articles are directed to experts of freight forwarding and sales companies, cargo terminals and employees of logistic services.
You can subscribe to the magazine in the publishing house "Beltamozhizdat" 19, Chicherina St., Minsk, room 101-104.